Teacher Workshops
La Jolla Playhouse offers professional learning opportunities for educators.

La Jolla Playhouse Tech Theatre Summer Intensive for Theatre Educators will be offered July 19, 20, 21, and is now booking! SIGN UP NOW.
---
POP Tour
Every year, the Playhouse commissions and develops a new play for young people, The Performance Outreach Program (POP) Tour, that tours into schools, community centers and libraries throughout San Diego County. These performances are integrated into the classroom curriculum through pre-performance visits by Playhouse artist instructors.
POP Tour 2022
HOOPLA!
By Cheryl L. West
Directed by Delicia Turner Sonneberg
The fifth grade talent show is approaching, and everyone is abuzz at Baldwin Elementary. Winston wants to win the talent show with his cheerleading routine to prove to others that he's more than the unfriendly "Fishboy" nickname they call him. Introverted artist Gina wants nothing to do with the talent show, and she knows that the overzealous (and generally unpleasant) twin sensations, Randy and Brandy, are probably going to win it all anyway. But with the persistence of Elliott, the school's new kid and resident rebel, these unlikely friends form Hoopla, a dazzling hula hooping trio, and help each other navigate through the pressures of being a kid.
Touring San Diego Schools April 2022
Public performances at La Jolla Playhouse's WOW Festival
» Now Booking! Learn More Here
---
Student Matinees
The Playhouse offers special student matinees of selected mainstage productions throughout the school year. Study guides, pre-performance workshops and post-show talkbacks are available to prepare students for these productions. Staff development workshops are also offered to teachers prior to their school's participation in the student matinee.

Upcoming Student Matinees:
Thursday, April 14th, 2022, 10:30 am (arrival by 10:00 am)
Bhangin' It: A Bangin' New Musical
Book By Mike Lew and Rehana Lew Mirza
Music and Lyrics by Sam Willmott
Additional Music by Deep Singh
Musical Staging by Lisa Shriver
Choreography by Rujuta Vaidya
Directed by Stafford Arima
Find your beat. Find your team. Find yourself.
While East Lansing University senior Mary Darshini Clarke has spent her entire life trying to figure out where she fits in, she has always found community dancing on the school's prestigious bhangra team. But when she becomes the self-appointed captain of a new team of enthusiastic novices more interested in making friends than the right moves, Mary quickly learns that carving out her own path complicates her journey. As the pressure of the big national competition approaches, can both teams learn that what makes them unique could actually be the key to their success? Bursting with vibrant dance and electrifying music, Bhangin' It: A Bangin' New Musical is an exhilarating and joyous new musical comedy for America today.
To learn more about the requirements for the student matinee program and to apply for tickets to Bhangin' It: A Bangin' New Musical, please CLICK HERE.
---
Play Where you Are
Enjoy world premiere plays from 8 amazing playwrights! These scripts can be performed and read aloud anywhere.
---
Curriculum Connections
La Jolla Playhouse's Education team has provided standards-based lesson plans as well as fun theatre games and exercises that are easily played virtually. These are the same exercises that we use to build ensemble and acting skills in our classrooms for kids and adults!
---
Virtual Performance Experiences for High School Students
The following recorded performances from our Digital WOW series are a great way for high school-age students to enjoy theatre. Plus, they're all FREE!
---
Virtual Field Trip Experiences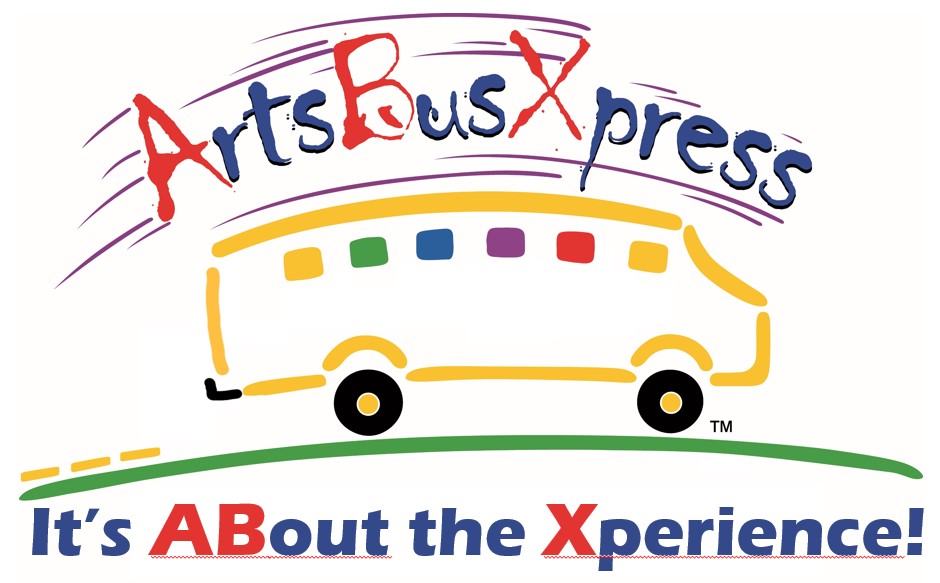 La Jolla Playhouse is proud to partner with ArtsBusXpress to provide engaging virtual field trip experiences to students 3rd-12th grade in acting, musical theatre, playwriting, and behind-the-scenes peeks into the Playhouse! To learn more and apply for grant funding to bring these experiences to your students FOR FREE, please click the button below.
San Diego County K-12 Public and Charter Teachers can apply for program funding, provided by ArtsBusXpress, a nonprofit organization that connects students with arts and science opportunities. Once you submit, ArtsBusXpress will review your application. Subject to approval, ArtsBusXpress will notify both of us and we'll be in touch to personalize the session for your class and secure a specific time.