Towards Belonging Creative Team Bios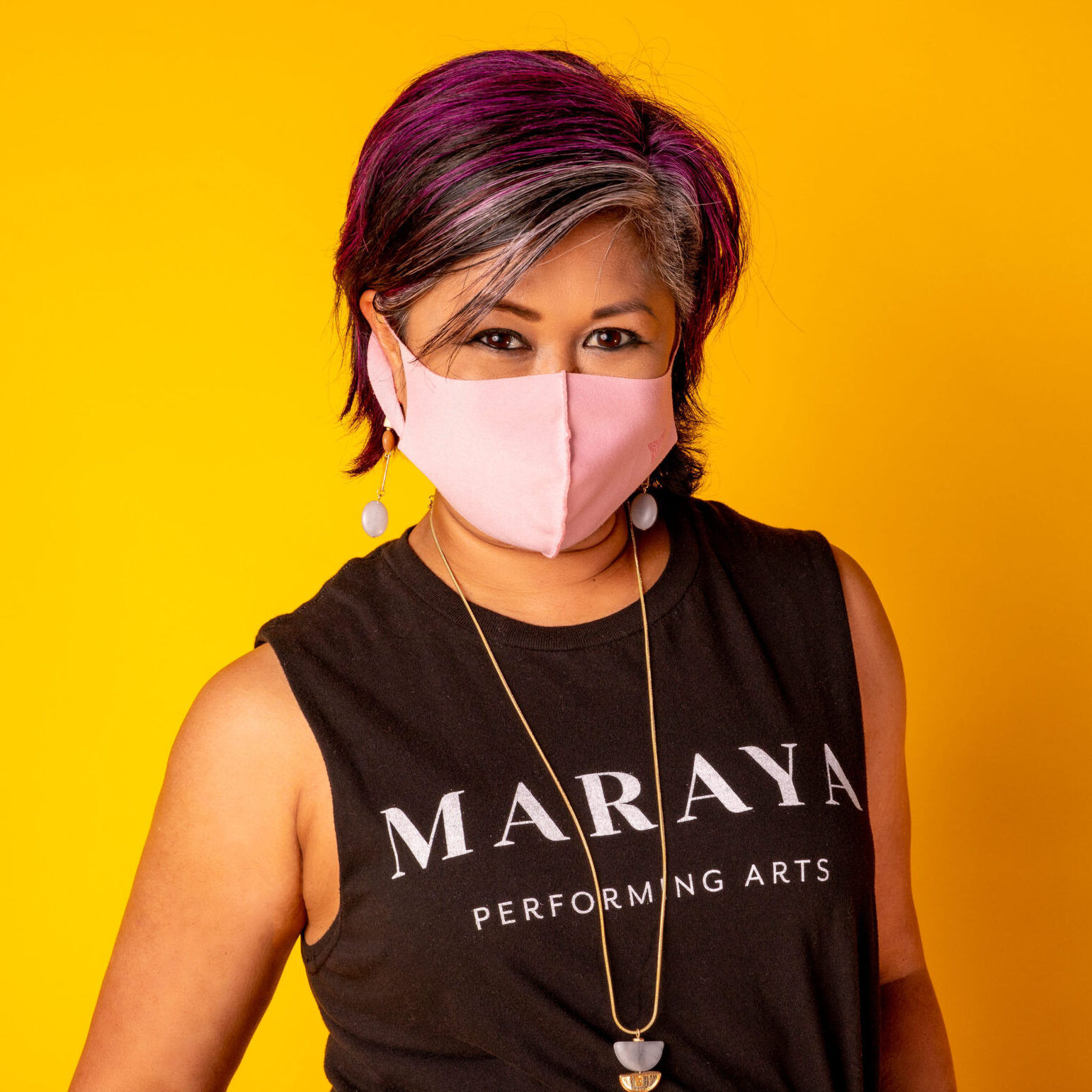 Anjanette Maraya-Ramey, Creator/Director/Choreographer
(She/Her/Hers) is a choreographer, activist, educator, arts advocate, community organizer, and creative entrepreneur. Born and raised in San Diego, Anjanette is a proud, first-generation Filipina-American and Founder of Maraya Performing Arts (MPA). MPA is a new, socially-engaged performing arts collective based in Anjanette's hometown in South Bay San Diego. MPA is dedicated to celebrating the stories of diverse artists and educating allies of all backgrounds about communities of color. MPA's mission is to create and foster a welcoming safe space for creative expression and to uplift marginalized voices through the performing arts. An experienced arts administrator and former arts nonprofit Executive Director, Anjanette has been involved in the San Diego regional arts community for the past 20 years. Her choreography has been presented at TEDx San Diego, La Jolla Playhouse, Grossmont College and Diversionary Theater. She holds a B.F.A. in Dance Performance and Choreography from CalArts and a Master's degree in Nonprofit Leadership and Management from the University of San Diego. She is also a Certified Nonprofit Trainer and facilitates professional development training workshops regionally and nationally to a variety of arts nonprofits, creative entrepreneurs, and small businesses that are led by and/or serve Black, Indigenous, People of Color (BIPOC) and high-need populations.
Eboni Harvey, Director of Photography
Known as EB OF COURSE, San Diego based videographer Eboni Harvey has become known as San Diego's social justice video "historian." Starting out with nothing but an iPad, she began to connect passion and purpose after a BLACK LIVES MATTER rally. Since then, she has continued to share stories that would otherwise not be told, through her vision, direction, and videography. She has been on the front lines and continues to document the socio-political change in San Diego. EB produces, directs, and videos high quality music videos and is a content creator for artists all over the U.S. including San Diego, Atlanta, Los Angeles, Chicago, and more. Her vision and direction are unlike any other. She continues to fulfill her purpose with strong ties with the non-profit scene. EB is a lead instructor for the E.M.P.I.R.E. (Entertainment and Media Program Inspiring Rising Entrepreneurs) program and Co-Director of the TAKE EM' TO CHUUCH album visuals and short film within Paving Great Futures organization – a southeast non-profit that focuses on rehabilitation of marginalized and at-risk communities of San Diego by addressing areas of economic, social and political development. www.ebofcoursevisual.com
Gill Sotu, Spoken Word Artist, Writer
Gill Sotu is a navy veteran, a multi-faceted poet, playwright, musician, DJ and performing artist. He is a two-time Grand Slam Poetry Champion, two time Raw Performing artist of the year, and a three time TEDx San Diego presenter. Currently, he is a teaching artist and a commissioned playwright with The Old Globe Theatre, a program director and teaching artist with Intrepid Theatre, CREATIVE DIRECTOR for TEDx San Diego, 2020 Artist in Residence for the Gainesville Creative Forces Art Summit, as well as the former Artist In Residence for The Jacobs Center for Neighborhood Innovation and Makers Church. He has been commissioned to produce original pieces for leading arts and community organizations such as: The San Diego Symphony, The Unity Way of San Diego County, Feeding America, SD Fringe Fest, and the San Diego Opera to name a few.
Adrian Cantero, Composer, Part 1
Adrian Cantero is a creative entrepreneur, composer, music producer. Born in San Diego, he has spent many years working with nonprofits and being mentored by David's Harp Foundation (DHF). Learning music at a young age brought within him the desire to create his own music. Picking up a laptop and downloading a DAW (digital audio workstation) at the age of 12, he started to learn what it took to become a producer. With some help and years of training at DHF, Adrian has gone on to produce for a professional artist named Jon Keith – producing and being his executive producer for all his projects. Currently Adrian is still working with many artists, and foundations to bring their soundtracks to life. As a creative entrepreneur he has ventured into his own brand "WE ALL UGLY," promoting humility and vulnerability through clothing. He plans on continuing to help youth and his community realize that they can make their dreams happen.
David's Harp Foundation, Sound Design and Sound Editing
DHF is a 501c nonprofit organization with the mission to inspire, educate, and empower opportunity youth to achieve academic success through music education, sound engineering and multimedia production. In 2007, Founder and Executive Director, Brandon Steppe opened his private converted garage to neighborhood youth who were lacking support and motivation, both personally and academically. He developed a program that allowed students to trade grades for studio time, thus forming the basis for David's Harp.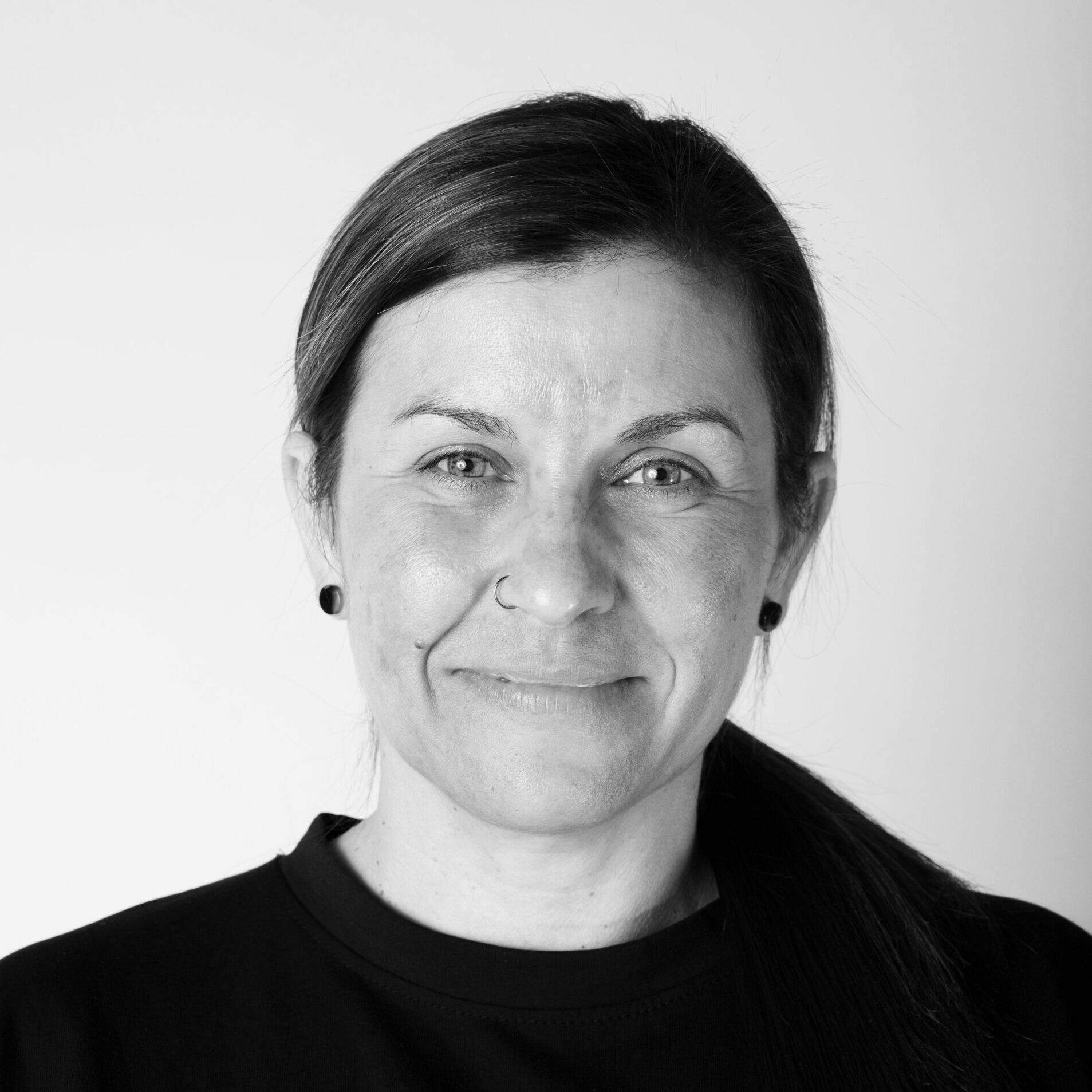 Jessica Harris, Wardrobe Styling
Jessica Harris is a Production Designer with over 20 years experience in the industry specializing in set design, media events, interior design and wardrobe styling. Over the years she has worked with companies such as Crate & Barrel, West Elm and currently Living Spaces. She has also had the opportunity to work in partnership and collaboration with Joanna Gaines Magnolia Home and Nate Berkus + Jeremiah Brent.
Beto Soto, Company Photographer/Documentarian
Beto Soto is a Queer Mexican photographer who focuses on portrait and documentary photography. His work explores self-identity, immigration status and the layers of the LGBTQ+ community. Beto's most recent photographic work highlights undocumented LGBTQ+ individuals and how both identities intersect. In 2017, Soto received the community fellowship "open places initiative" through Open Society Foundations. With his youth fellowship and the support of The AjA Project, Soto created a series of photo stories highlighting LGBTQ+ Undocumented Americans living in San Diego, California, in hopes of elevating their voices and creating solidarity amongst both communities. Soto's work has been exhibited at the prestigious Museum of Photographic Arts, Chicano Art Gallery, The Front Gallery, Centro Cultural de la Raza, and San Diego History Center. Through his creative work, Soto radiates resilience and perseverance and inspires communities. Betosotophoto.com @betosotophoto
Kristopher Apple, Composer, Part 2
Kristopher Apple is a violinist, composer, performer, and educator working at the
intersection of music, dance, text, and digital media. His music is a regular feature of the local arts scene in San Diego, California where he works closely with choreographers, writers, directors, composers, visual artists, and software developers to integrate music and interdisciplinary performance practices. He has been featured as a composer and performer with several dance and theater companies including LITVAKdance, IMAGOmoves, Somebodies Dance Theater, Diversionary Theatre, San Diego Dance Theater, Wallpaper Performance Company, TranscenDANCE Youth Arts Project, PADL West, Animal Cracker Conspiracy, and the podcast Incoming. He has provided music, dance accompaniment, instruction, and audio production for numerous colleges, universities, dance companies, and theater companies throughout San Diego County including University of San Diego, UC San Diego, San Diego State University (2007– 2016), San Diego Mesa College, Grossmont College, Palomar College, MiraCosta College, and Coronado School of the Arts.