Innovation Night 2019
Tuesday, September 10, 2019
La Jolla Playhouse
Join us for our 13th annual Innovation Night, a celebration of the collaborative spirit of business and thought leaders in life sciences, biotech, high-tech, clean tech, defense and the telecommunication industries. This year, we are thrilled to be honoring Dr. Peter Farrell, Founder and Chairman of the Board at ResMed.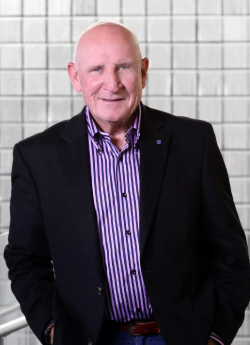 Important details:
Tuesday, September 10, 2019 at La Jolla Playhouse
5:00 pm – Elegant reception for 500 C-level executives and guests in a casual, free-flowing cocktail party with delicious cuisine and open bar. Plus, an Innovation Gallery with interactive exhibits from San Diego's most innovative companies in the Innovation Gallery.
7:30 pm – All guests are invited to the dedicated performance of the new musical, Kiss My Aztec! by John Leguizamo, Tony Taccone and Benjamin Velez and directed by Tony Taccone.
Sponsorships with ample benefits and season-long recognition begin at $7,500. For more information please contact Adeline Duke, Institutional Giving Manager, [email protected] or (858) 228-3081.
Individual tickets will go on sale July 1, 2019.
---