Tuesday, September 10, 2019
La Jolla Playhouse
Honoring Dr. Peter C. Farrell, Founder & Chairman of the Board, ResMed, Inc.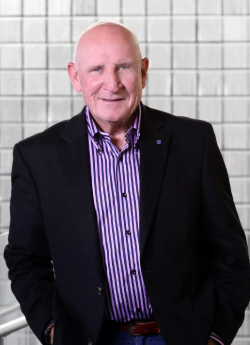 As a leader in innovation on stage, La Jolla Playhouse couldn't be a better place to host this extraordinary annual event, bringing our flourishing community of innovators together for an evening that benefits the Playhouse, while honoring and celebrating the collaborative and creative spirit that makes San Diego a world leader in innovation.
Attending Innovation Night at La Jolla Playhouse is your opportunity to be in the room (and theatre) with hundreds of leading executives, investors, and research scientists.  By participating, you will strengthen partnerships and relationships with San Diego's leading innovators in life sciences, biotech, medical device, high-tech, clean-tech, defense, and telecommunication industries.
All tickets and sponsorships help support La Jolla Playhouse, a Tony Award-winning, not-for-profit regional theatre. Proceeds help us enhance our "R&D" efforts and serve the community with our signature play development programs, annual POP Tour for Young Audiences, Without Walls (WOW) Festival of immersive and site-based theatre, as well as ongoing artist commissions and residencies.
For more information please contact Adeline Duke, Corporate Relations Manager, [email protected] or (858) 228-3081.
---