March 8 – April 17, 2022 | Mandell Weiss Theatre
Bhangin' It: A Bangin' New Musical
Book by Mike Lew and Rehana Lew Mirza | Music & Lyrics by Sam Willmott
Additional Music by Deep Singh | Musical Staging by Lisa Shriver
Choreography by Rujuta Vaidya | Directed by Stafford Arima
WORLD-PREMIERE MUSICAL
Find your beat. Find your team. Find yourself.
While East Lansing University senior Mary Darshini Clarke has spent her entire life trying to figure out where she fits in, she has always found community dancing on the school's prestigious bhangra team. But when she becomes the self-appointed captain of a new team of enthusiastic novices more interested in making friends than the right moves, Mary quickly learns that carving out her own path complicates her journey. As the pressure of the big national competition approaches, can both teams learn that what makes them unique could actually be the key to their success? Bursting with vibrant dance and electrifying music, Bhangin' It: A Bangin' New Musical is an exhilarating and joyous new musical comedy for America today.
"The diversity gives the show richly complex music and dance"
– The New York Times
"There's lots to love…Jubilant, funny, accessible and entertaining…Well-crafted characters, quirky humor and touching moments…"
– The San Diego Union-Tribune
"High-bounce, high-energy…exuding joy…"
– San Diego Reader
"[Bhangin' It] presents multiple sides of complex discussions around cultural identity … and genuinely addresses these topics and conversations without sacrificing story, character or crowd-pleasing humor."
– Los Angeles Times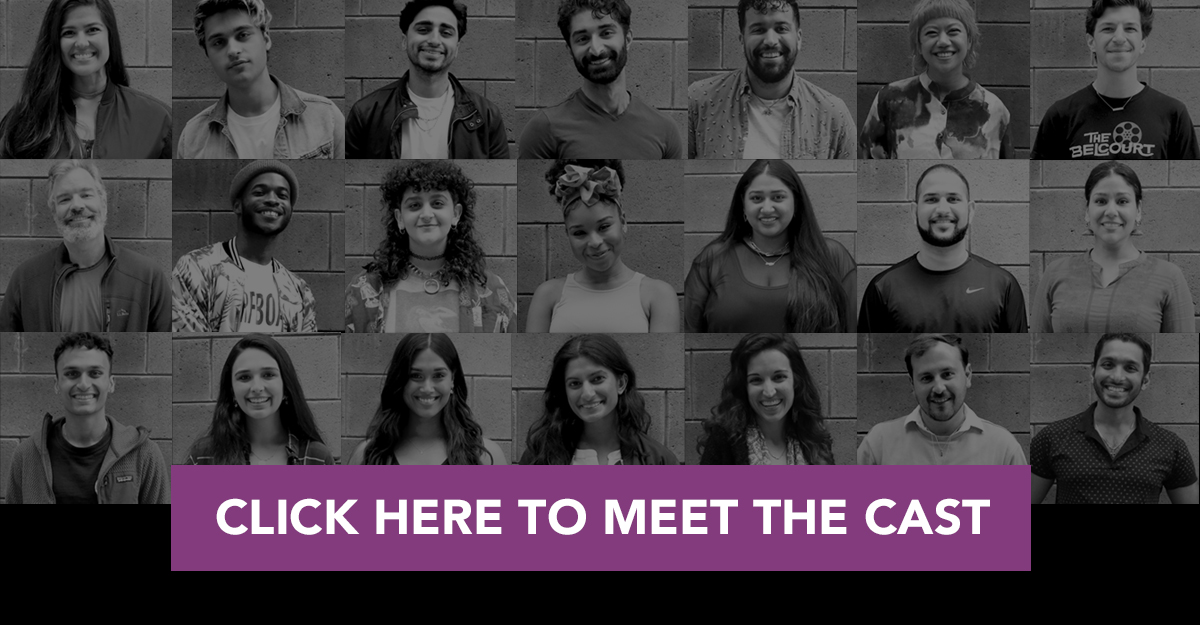 Cultural Consulting for Bhangin' It provided by SRC Partners and Box Office Guru.
Production Sponsors
Media and In-Kind Sponsors
Covid-19 Policy
For performances of Bhangin' It: A Bangin' New Musical, La Jolla Playhouse is requiring proof of full COVID-19 vaccination or a negative COVID-19 PCR test taken within 48 hours of your performance, and that masks be worn for all patrons inside the theatres. For more information, please visit our Covid Safety Page.
Complete ticket flexibility! Purchase tickets today and if for any reason you cannot attend on your performance date, call Patron Services to discuss options such as exchange, refunds, gift certificates.
ACCESS Performance (ASL interpretation): Saturday, March 26, 2022 at 2:00 pm
ACCESS Performance (audio description): Saturday, March 26, 2022 at 2:00 pm
» Click here to read the program online
Top banner: Members of the cast of La Jolla Playhouse's world-premiere production of Bhangin' It: A Bangin' New Musical; photo by Rich Soublet II.