Announcing
the Theatre District Living and Learning Neighborhood
At your next visit to La Jolla Playhouse, you will notice some changes. The grounds surrounding the theatres is under construction for a thrilling new project, UC San Diego's Theatre District Living and Learning Neighborhood.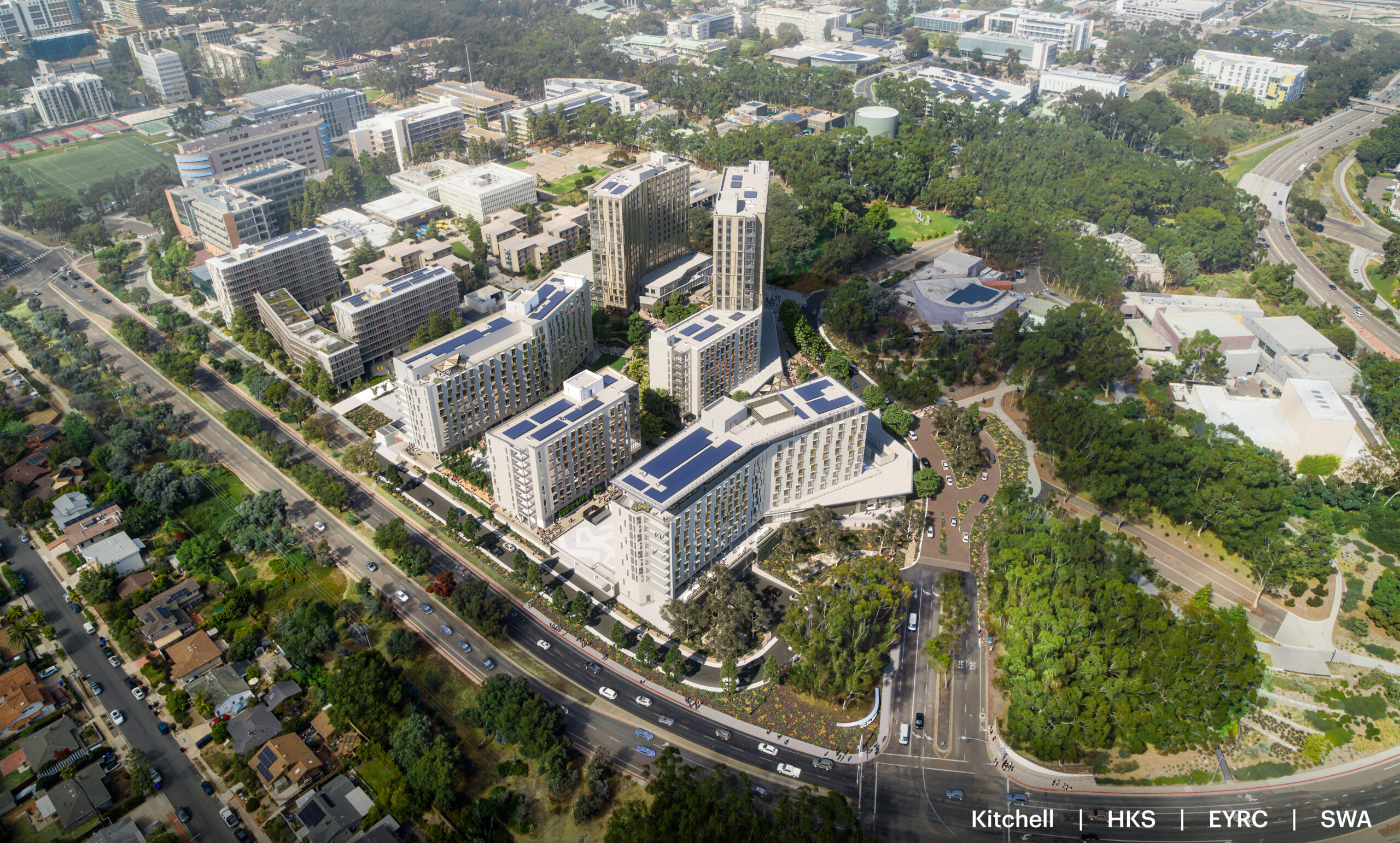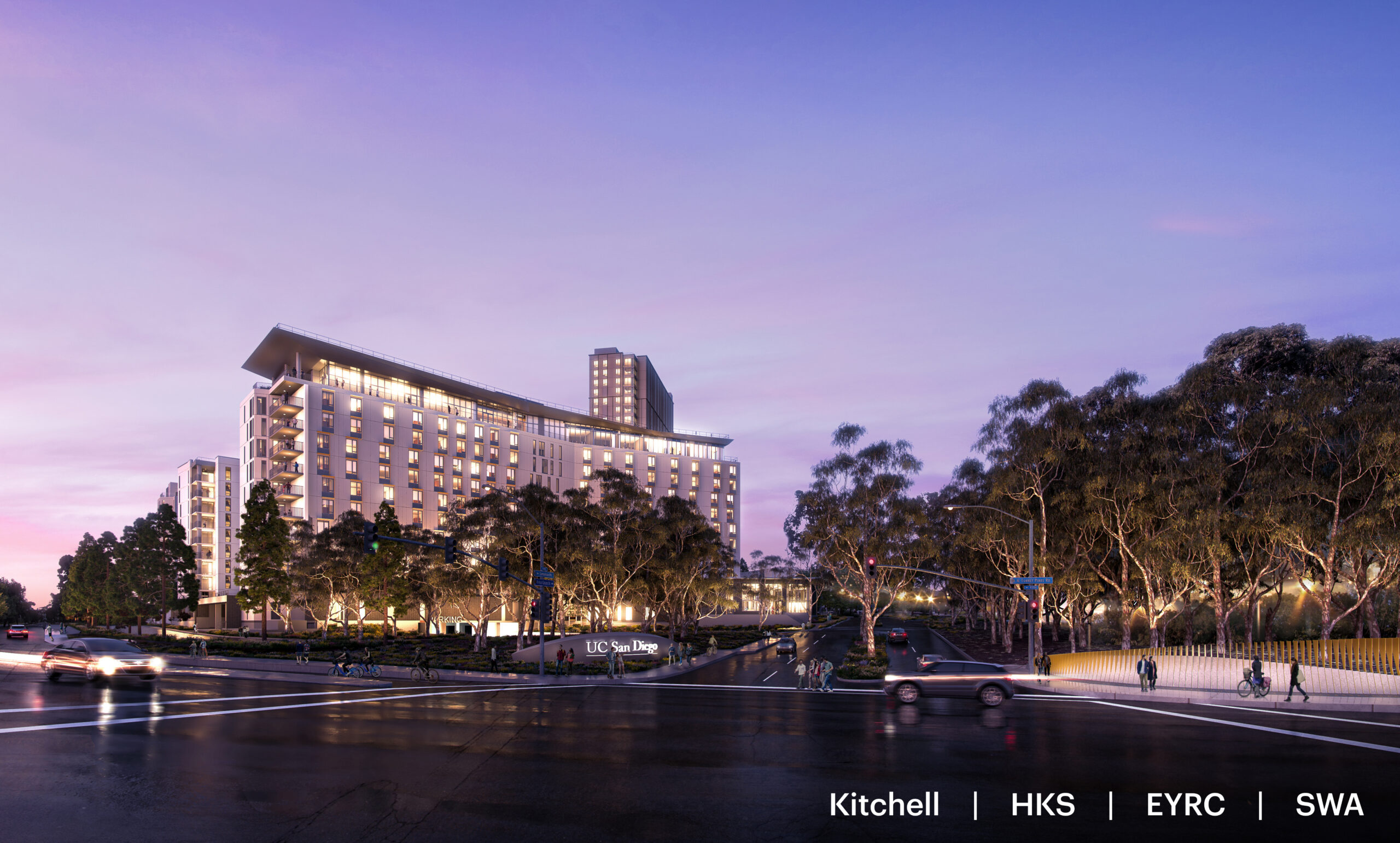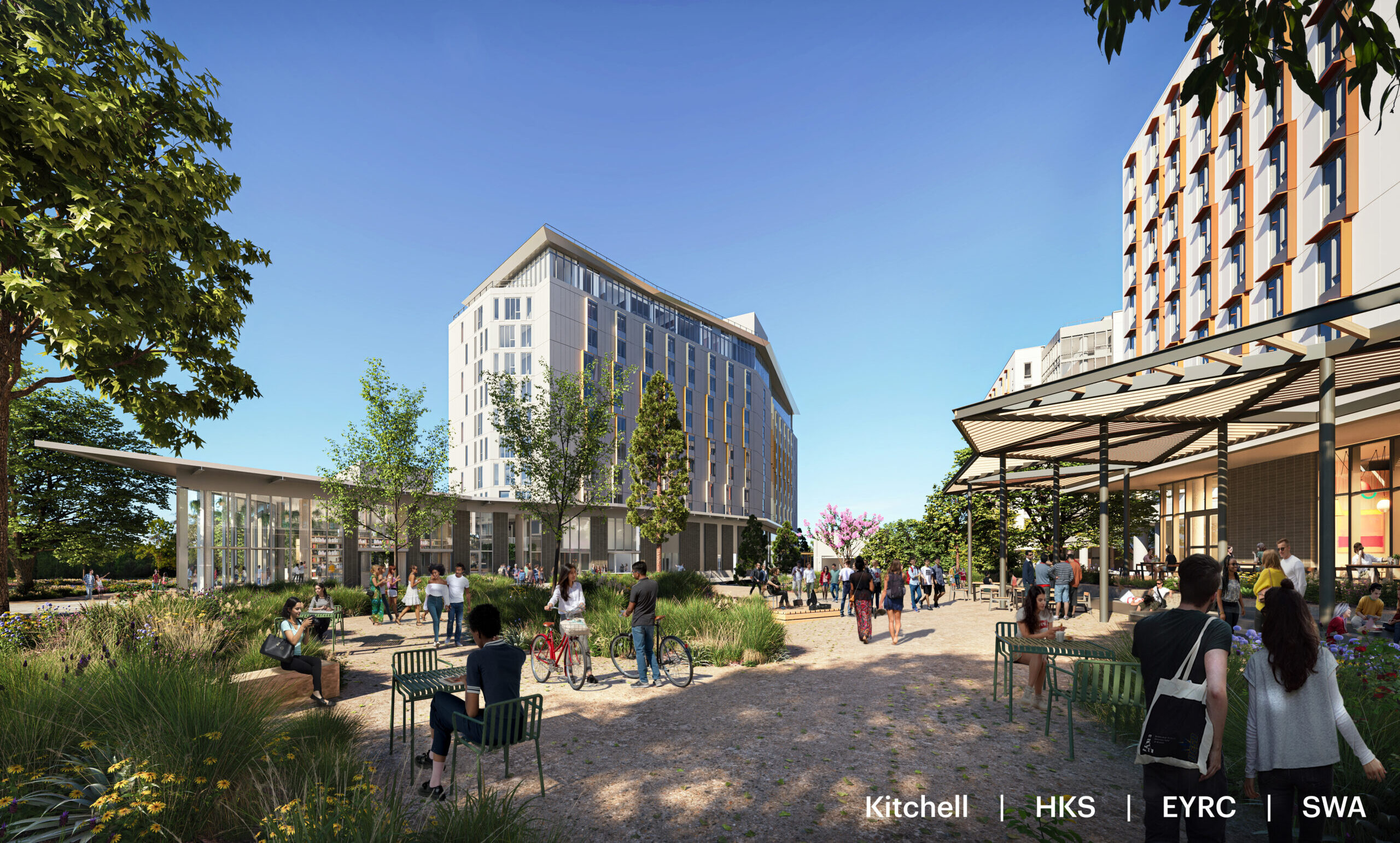 The Theatre District Living and Learning Neighborhood is designed to enhance the student experience while furthering social and cultural enrichment for the larger San Diego community. Located at the northwestern edge of the UC San Diego Joan and Irwin Jacobs Theatre District, a key goal of the project is to improve the visitor experience for theatre patrons, with retail, dining, parking and a significant amount of open space and outdoor gathering areas.
In addition, the project includes an enhanced campus entry at Revelle College Drive, an improved drop-off and valet area for patrons, a transit hub for campus shuttles and public transit buses, and an extension of pedestrian pathways that will connect the campus to stops on the UC San Diego Blue Line trolley.
UC San Diego has been working closely with La Jolla Playhouse during the development of this project to ensure that the parking and access needs of theatre patrons are accommodated during construction and beyond. The project, which is scheduled to open in the Fall of 2023, recently earned a 2020 AIA San Diego Design Award.
Watch a timelapse and live view of the construction site