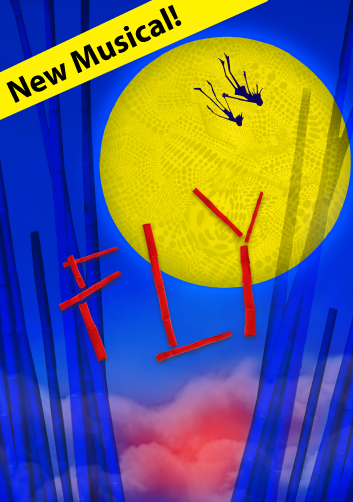 Thursday, February 20
6:30 pm Pre-Show Mixer
7:15 pm Artistic Chat
8:00 pm Performance of Fly

Tickets: $57
Consider rounding up your ticket purchase with a $15 donation or more to support this year's POP Tour. In partnership with National Disability Theatre, a team of actors, writers and designers with disabilities bring will bring a new play to life for over 20,000 San Diego students. Thank you!

Two days before you attend, you will receive an email with ticket pick-up and event details.
---
New Musical
Fly
Based on the novel Peter Pan by J.M. Barrie | Book by Rajiv Joseph | Music by Bill Sherman | Lyrics by Kirsten Childs and Rajiv Joseph | Directed by Jeffrey Seller
Two major Tony Award-winning Broadway veterans team up with two of the most exciting writers in American theatre today to bring a cherished tale into the present. Wendy's life is about to change forever when she meets a boy named Peter, a pirate named Hook, and a beguiling, beautiful Crocodile, who's much more than meets the eye. In this thrilling, funny, dangerous look at J.M. Barrie's novel Peter Pan, a whole new Neverland comes to life. Fly will take audiences on an adventure propelled by a powerful and percussive score, dynamic choreography and aerial acrobatics.