Thank you so much for joining us at the 2021 Innovation Night. We hope it is one of many future visits.
In appreciation of your support, La Jolla Playhouse is extending an offer for two complimentary tickets to Bhangin' It: A Bangin' New Musical. To reserve your seats, just click on the link provided below.
Bhangin' It: A Bangin' New Musical
World-premiere musical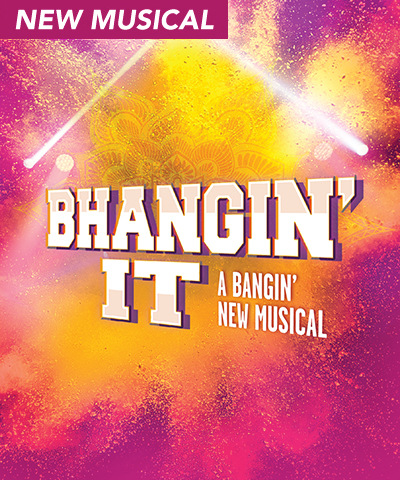 Available performance dates: April 12 – April 17
While East Lansing University senior Mary Darshini Clarke has spent her entire life trying to figure out where she fits in, she has always found community dancing on the school's prestigious bhangra team. But when she becomes the self-appointed captain of a new team of enthusiastic novices more interested in making friends than the right moves, Mary quickly learns that carving out her own path complicates her journey. As the pressure of the big national competition approaches, can both teams learn that what makes them unique could actually be the key to their success? Bursting with vibrant dance and electrifying music, Bhangin' It: A Bangin' New Musical is an exhilarating and joyous new musical comedy for America today.
Offer details: One production per guest. This offer is good for Area 1 and Area 2 seats only. Limit 2 per order; tickets held at Will Call; subject to availability. Call Patron Services at (858) 550-1010 with any questions.