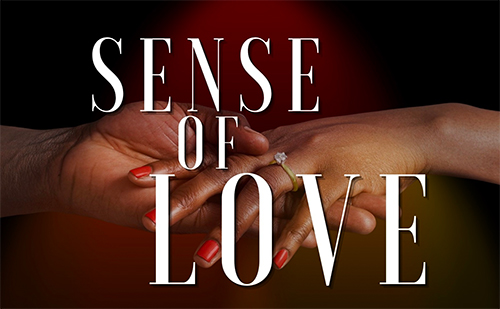 La Jolla Playhouse 2022/2023 Season Theatre-in-Residence
Common Ground Theatre presents
SENSE OF LOVE
Friday, October 14 at 7:30 pm
Saturday, October 15 at 1:30pm and 7:30 pm
Sunday, October 16 at 1:30pm
Mandell Weiss Forum Theatre, La Jolla Playhouse
$35 General Admission
$25 Senior/Military

Patricia (Pat) Colby is newly divorced and determined to succeed without a man. Steve Thurman, a recently widowed college professor, is content with being a single dad and living a solitary life. Haunted and numbed by their painful past, both Steve and Pat could ruin their second chance at love. Entertaining, thought provoking, and poignant, Sense of Love delivers a timeless contemporary love story not to be missed.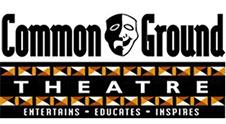 About Common Ground Theatre
Artistic Director: Yolanda Franklin
Common Ground Theatre has made a broad and important impact in San Diego County. It is the only theatre in the San Diego area whose primary goal is to regularly and consistently offer high quality classic and new works by and about Black people. It provides theatrical productions at a low price in an area that has a dearth of arts and cultural opportunities for its residents. It develops budding Black artistic talent which supplies a core group of performers not only for Common Ground Theatre productions, but for many other theatres in the San Diego area. Most of the African American actors who have performed at other theatres in the San Diego region were first trained and developed by Common Ground Theatre. Common Ground provides employment for Black actors and other actors in the San Diego area. During the unprecedented coronavirus pandemic and the violent and deadly attacks against Blacks revealing the continued racial injustice, Common Ground Theatre's board members and Executive Artistic Director Yolanda Franklin have participated and provided leadership. In the past two years they have played a central role in Zoom presentations and discussions regarding the role of San Diego's theatre community in combatting social, cultural, racial, and artistic injustice.
As the major Black theatre in San Diego, Common Ground Theatre's Executive Artistic Director Yolanda Franklin is frequently called upon to provide leadership in the arts and cultural community, to network and collaborate with other arts and cultural organizations, and to help to provide solutions to healing the local and national racial divide. Ms. Franklin focused the theme of their 2020-2021 Season on "Uplifting Black Voices: Raising Our Consciousness to a Higher Level." The first production during was "Dinner and a Zoom," a series of four plays focusing on new one-act plays by Black women, directed by Franklin and presented in collaboration with Moxie Theatre. The next series, performed in December 2020 highlights three contemporary plays by Black men. Other digital performances for January through June 2021 included new original digital short plays focused on Black mental health, senior citizens, LGBQT, biracial issues, Black youth issues, and human rights. The 2021-2022 Season focused on the same theme: "Continuing To Raise Our Consciousness To A Higher Level" with a co-production with Diversionary Theatre of One In Two, by Donja Love in August of 2021. This was followed by a first-time collaboration between Common Ground and Playwrights Projects for the community in September 2021. They then hosted Common Ground's Black History and Juneteenth events in the Market Creek Plaza in collaboration with Jacob's Center For Neighborhood Innovation.
Now Common Ground Theatre is excited to present its 59th Season, July 2022-June 2023, which includes a year-long residency at La Jolla Playhouse.
Upcoming Events