Backyard Renaissance Theatre Company
Backyard Renaissance presents theatre with an "art to the gut" sensibility and believes that exceptional storytelling is rooted in a sense of joyful play, human connection, and gutsy intensity. The company was founded in 2015 by artistic director Francis Gercke and executive director Jessica John Gercke. With the addition of producing director Anthony Methvin, the company has produced six productions including the San Diego Premiere of Parlour Song by Jezz Butterworth, The Elephant Man by Bernard Pomerance, the San Diego Premiere of Gutenberg: The Musical by Scott Brown and Anthony King, Abundance by Beth Henley, the San Diego Premiere of Bachelorette by Leslye Headland, and the world premiere of Tarrytown by Adam Wachter, which was named Best Original Musical by the San Diego Critics Circle Awards this past February.
The San Diego premiere of Backyard Renaissance's An Experiment with an Air Pump by Shelagh Stephenson ran August 8 – August 25, 2019 in the Theodore and Adele Shank Theatre.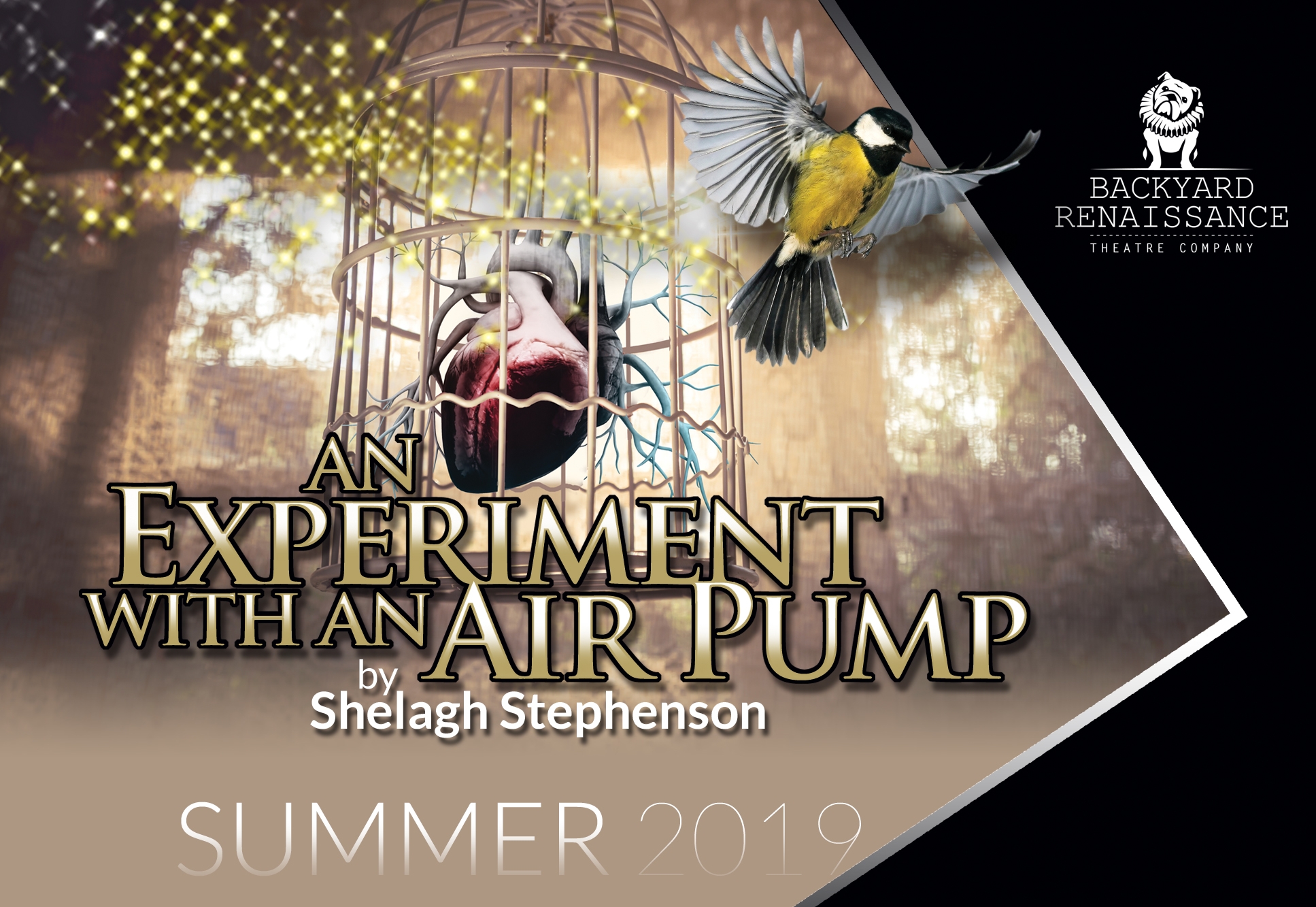 Show description:
An Experiment with an Air Pump was written by Stephenson as a layman's love poem to Tom Stoppard's Arcadia. The work spans two centuries — each on the verge of revolutionary scientific discovery. The show dives headlong into the eternal battle between science and God, self-determination and destiny, and the hand each plays in the delicate intricacies of love. First performed at the Royal Exchange Theatre, Manchester in 1998, Experiment sifts and probes the moral challenges of the present day as if written yesterday.
More at: BackyardRenaissance.com