This Giving Tuesday, your donation will help share the joy of live theatre with San Diego's military community!
Your donation to La Jolla Playhouse makes it possible for us to continue our many Military Outreach Initiatives, serving San Diego's active-duty service members, veterans and their families.
La Jolla Playhouse continues to provide our Veterans Playwriting Workshop at no cost to military personnel. Over the course of 6-8 weeks, participants work with teaching artists who are veterans themselves to craft and share their stories, finding community and healing in unexpected ways.
We hope you will consider a gift of $100 or more to help fund our upcoming Veterans Playwriting Workshop which is scheduled for November 30, 2022 – February 1, 2023.
GIVE TODAY!
These programs directly impact the lives of military members in meaningful ways.
Shairi Engle was one of the participants in the inaugural VPW, where she started developing her play Tampons, Dead Dogs and Other Disposable Things. Her play ended up winning the 2019 Arts in the Armed Forces' (AITAF) prestigious Bridge Award, which recognizes "an emerging playwright of exceptional talent within the United States military." The work was praised in an announcement made in May by AITAF Founder and award-winning actor Adam Driver and was chosen by final selecting judge and Pulitzer Prize-winning playwright Tony Kushner, who called the piece a "tough, disturbing, enraging, consistently surprising, smart, very funny and ultimately moving and revelatory play."
OTHER LA JOLLA PLAYHOUSE MILITARY OUTREACH PROGRAMS INCLUDE:
La Jolla Playhouse has committed to providing a Military Night Out with a complimentary dinner and tickets to every one of our productions for active-duty military personnel, military families and veterans in our community. Military Night Out is supported by the Ellen Browning Scripps Foundation, the Gary Sinise Foundation and individuals like you.
Our partnership with USO San Diego, which invites families of active duty service members to enjoy live theatre to foster connection, wellness and resiliency for our Military community.
Our newest partnership with the Voices of Our City Choir, which works to reconnect San Diego's unsheltered neighbors with hope and housing through the healing power of music, individualized care and advocacy.
Please contact Madeleine McManus, Individual Giving Manager at [email protected] to learn more about La Jolla Playhouse's vital military initiatives.
Annual military support provided by Teresa and Byron Pollitt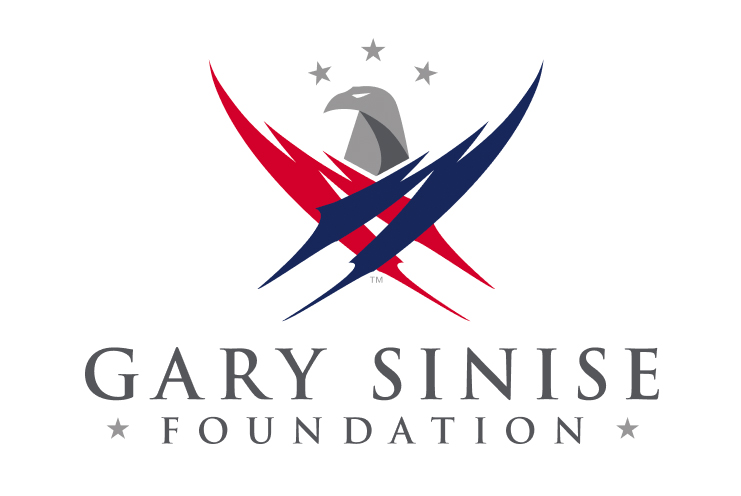 Ellen Browning Scripps Foundation


La Jolla Playhouse is proud to be a Blue Star Theatre.