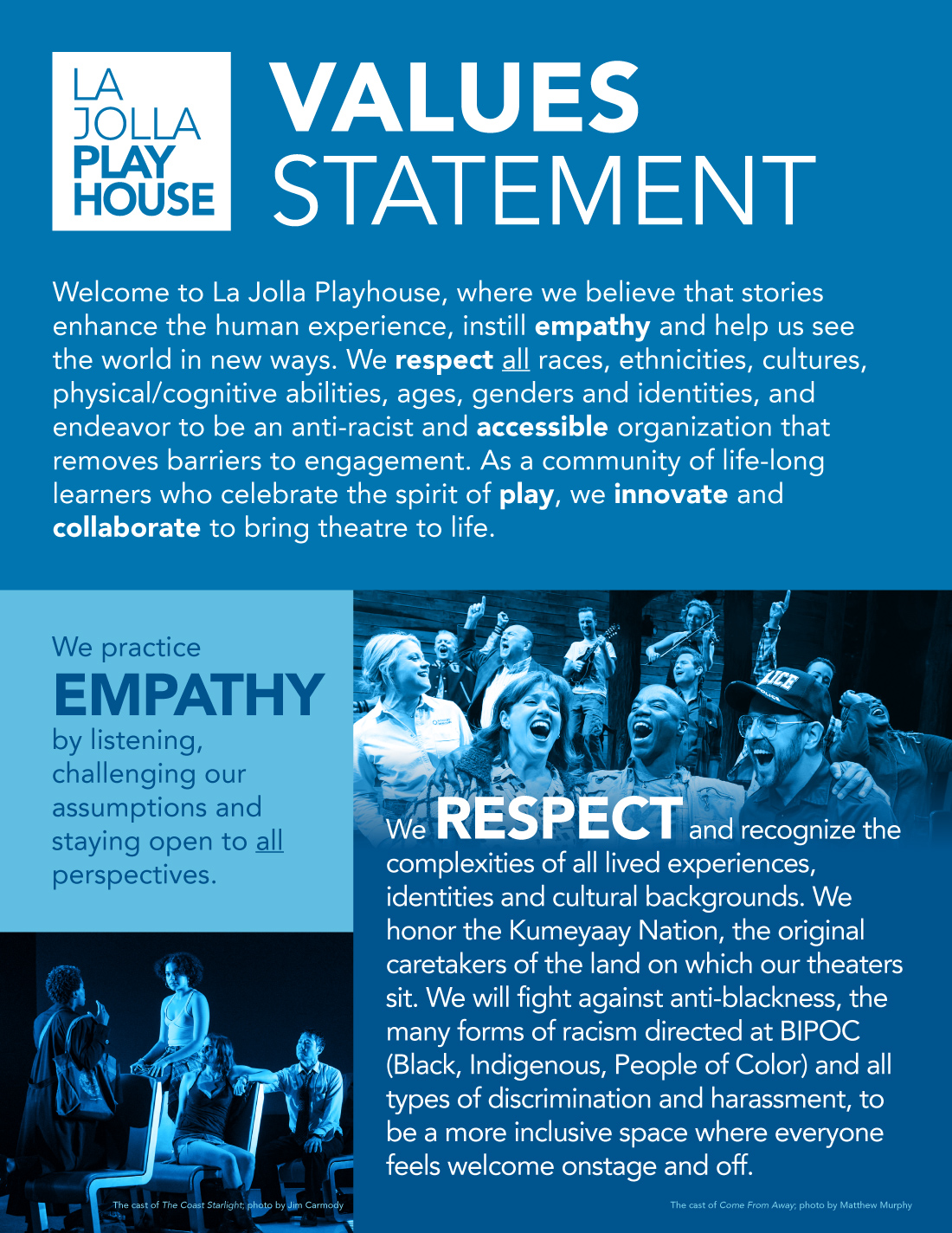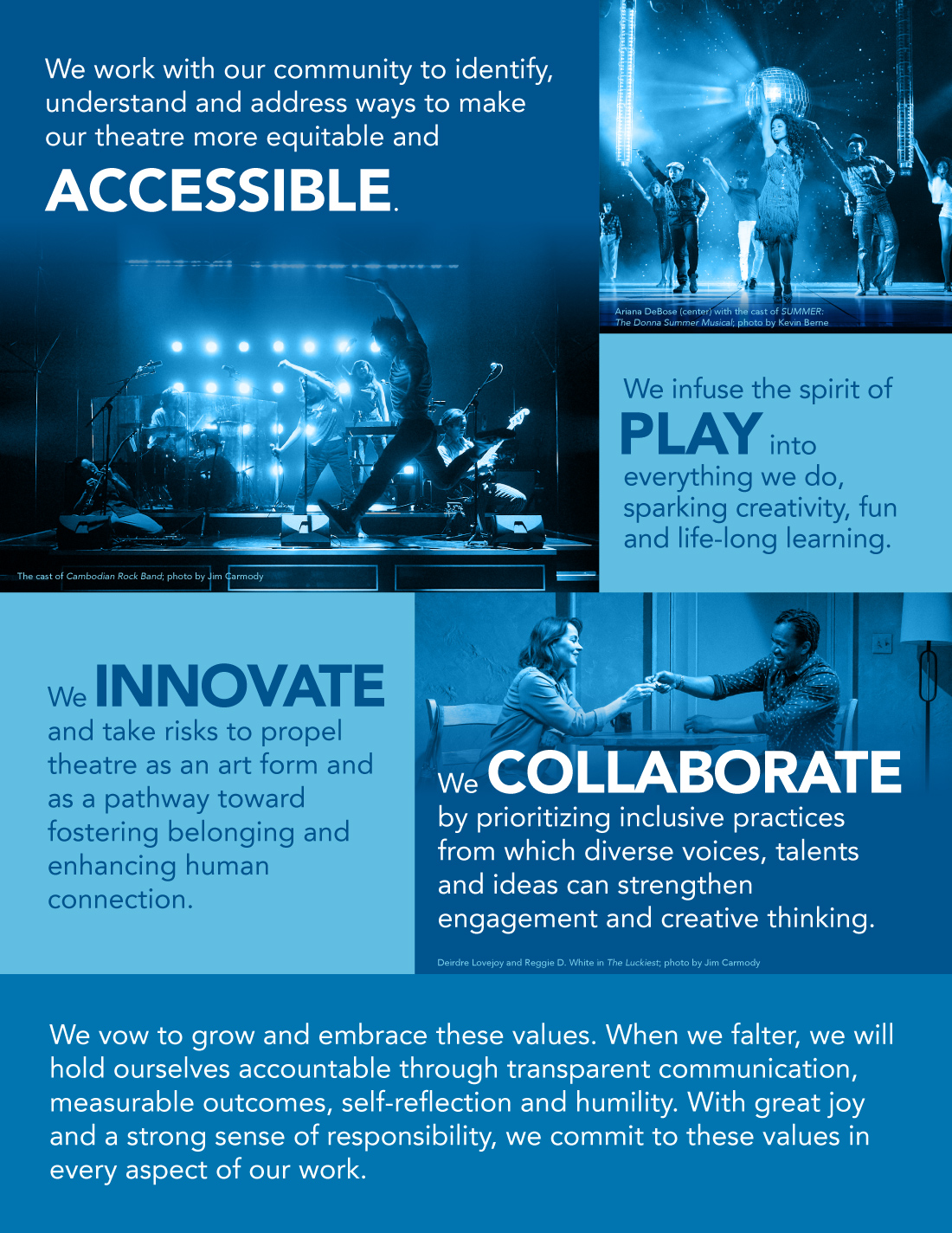 At La Jolla Playhouse, we believe that stories enhance the human experience, instill empathy and help us see the world in new ways. We respect all races, ethnicities, cultures, physical/cognitive abilities, ages, genders and identities, and endeavor to be an anti-racist and accessible organization that removes barriers to engagement. As a community of life-long learners who celebrate the spirit of play, we innovate and collaborate to bring theatre to life.
We practice empathy by listening, challenging our assumptions and staying open to all perspectives.
We respect and recognize the complexities of all lived experiences, identities and cultural backgrounds. We honor the Kumeyaay Nation, the original caretakers of the land on which our theaters sit. We will fight against anti-blackness, the many forms of racism directed at BIPOC (Black, Indigenous, People of Color) and all types of discrimination and harassment, to be a more inclusive space where everyone feels welcome onstage and off.
We work with our community to identify, understand and address ways to make our theatre more equitable and accessible.
We infuse the spirit of play into everything we do, sparking creativity, fun and life-long learning.
We innovate and take risks to propel theatre as an art form and as a pathway toward fostering belonging and enhancing human connection.
We collaborate by prioritizing inclusive practices from which diverse voices, talents and ideas can strengthen engagement and creative thinking.
We vow to grow and embrace these values. When we falter, we will hold ourselves accountable through transparent communication, measurable outcomes, self-reflection and humility. With great joy and a strong sense of responsibility, we commit to these values in every aspect of our work.