The Playhouse has established ongoing relationships with artists from all fields – playwrights, directors, designers and actors – who continue to call the Playhouse their artistic home.
The Playhouse fosters and deepens these relationships by offering individual artists and theatre companies on-site residences.
Artist-in-Residence Program
The Artist-in-Residence program is a multi-month residency that gives artists the freedom to focus on their ongoing body of work. Resident Artists are invited to become fully integrated in to Playhouse operations, from the stage, to the boardroom, to the classroom. Recipients have included the Tony-nominated scenic designer Robert Brill (2015), Tony Award-winning actor and playwright BD Wong (2016) and internationally renowned puppeteer Basil Twist (2017).
The Artist-in-Residence Program is by invitation only.
Current Artists-in-Residence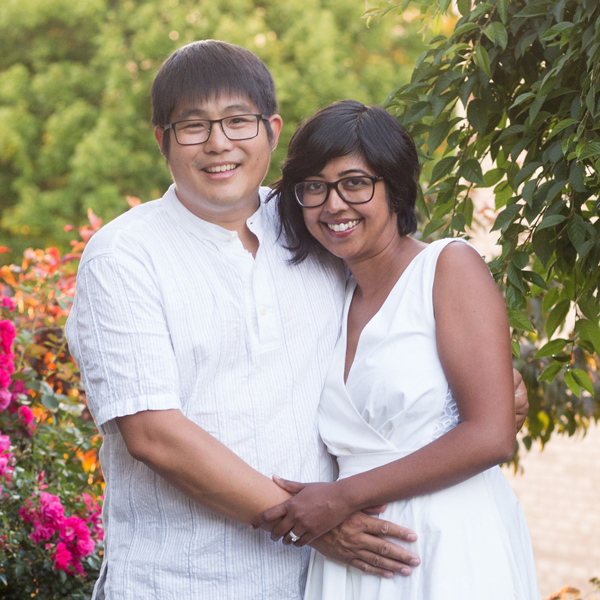 Our current Artists-in-Residence are Mike Lew and Rehana Lew Mirza.
» Click here to read the Press Release





Resident Theatre Program
The Playhouse also provides a temporary home each year for an up-and-coming theatre company as part of our annual Resident Theatre Program. Launched by Christopher Ashley in 2008, the program is designed to address the lack of available, affordable performance spaces for the many vibrant theatre companies in San Diego. In addition to performance space, the Playhouse provides lighting and sound support and is available to offer marketing and development collaboration.
Past Resident Theatre Companies have included:
Native Voices at the Autry, 2015/2016 and 2016/2017 Season
Circle Circle dot dot, 2014/2015 Season
Teatro Máscara Mágica, 2013/2014 Season
San Diego Asian American Repertory Theater, 2012/2013 Season
Eveoke Dance Theatre, 2011/2012 Season
MOXIE Theater, 2009/2010 Season
Mo'olelo, 2008 Season
» Click here for Resident Theatre Application
Photo credit: (L-R) Román Zaragoza and Duane Minard in Native Voices at the Autry's THEY DON'T TALK BACK; photo by Craig Schwartz.