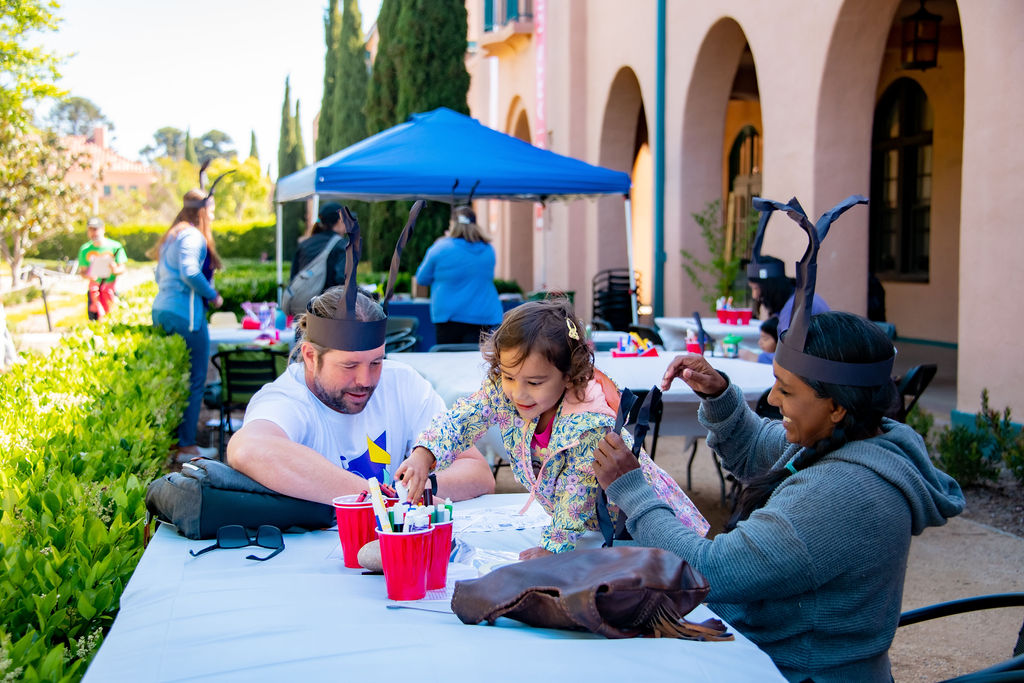 In recognition and appreciation of your service to our country and community, we invite you to join us for a Military Appreciation Mixer with hosted refreshments! Snacks are available to grab-and-go, or hang out at the lounge and mix and mingle with your fellow service members. 
Saturday, April 29 and Sunday, April 30: 
12:00 pm – 2:00 pm | Mix and Mingle at the Military Appreciation Lounge. Check-in at the Military Appreciation Lounge, located on the East side of The Rady Shell stage.
Open during Festival hours | Write a letter to service members at the VetArt booth, located in the Sycuan Community Plaza (near the The NEST)
Space is limited! Reserve your spot today. 
If you're attending with children, check out the Family Programming at WOW Festival:
Fun fact! Blindspot Collective's salty water, uses largescale puppets to weave music, movement, spoken testimony and poetry (with contributions from local community members, including the child of a member of the Navy) to explore our city's history and connection to the sea. 
Thank you to the following sponsors and supporters of our Military Engagement Initiative programs at WOW: 
Ellen Browning Scripps Foundation  |  Byron and Teresa Pollitt  |  Viasat