THE END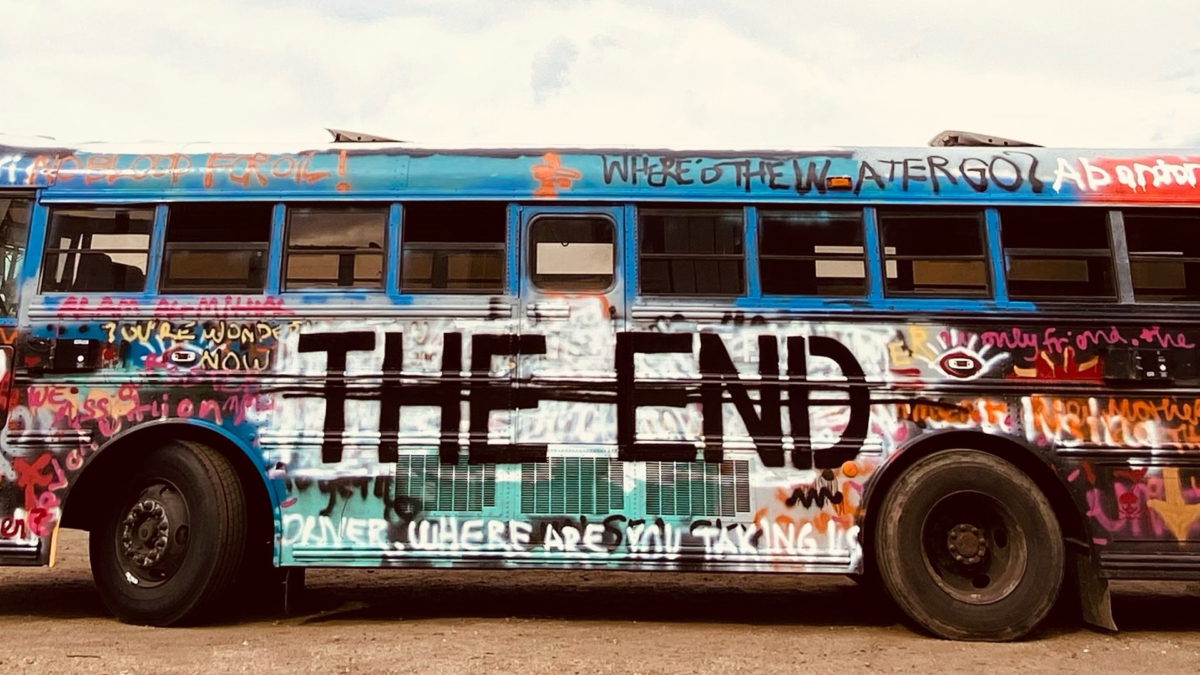 THE END turns a traditional civic bus tour into a cultural adventure on an apocalyptic school bus, that will change how you see San Diego forever. This interactive expedition takes audiences on a ride through a city transformed by escalating climate catastrophe, inexorably rolling toward the brink of collapse.
Redeveloped for San Diego through dialogue with local environmental justice and climate action organizations, including San Diego Coastkeeper, Climate Action Campaign, Environmental Health Coalition, and Surfrider Foundation.
Performances of THE END on Saturday April 29 and Sunday April 30 have had to be canceled due to mechanical issues with the bus on which the performance takes place. We are sorry for any inconvenience.
This show is in high demand! Although maximum capacity has been reached, we recommend you check in periodically leading up to the Festival for any inventory updates. If you reserved tickets and can no longer attend, please let us know in advance so someone else can enjoy this experience. Contact Patron Services at (858) 550-1010 or [email protected]