The Cell Plays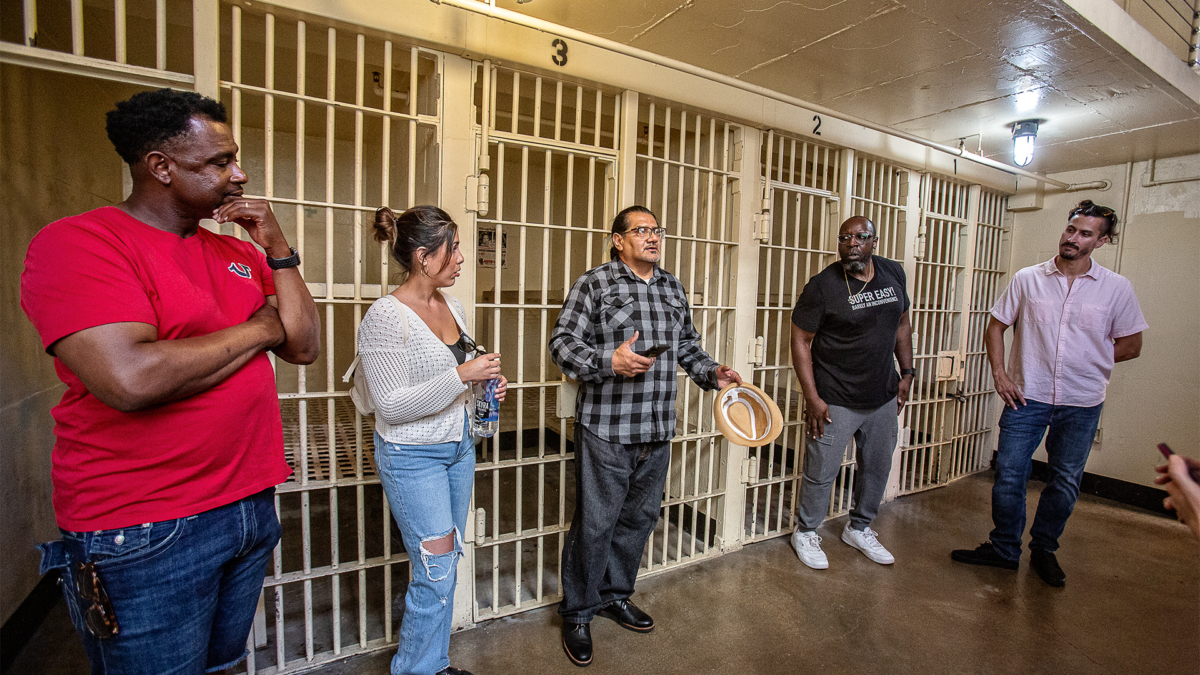 The Cell Plays is an intimate, immersive, site-specific play that provides a glimpse into the hearts and minds of individuals relegated to living in a prison cell. Patrons are led through the Jail Museum as a group of guests touring a correctional facility and examine the history of California's criminal justice system.
This powerful piece is written by theatre artists in Playwrights Project's Out of the Yard Program who have experienced incarceration. Guests are invited to stay for a facilitated talkback with the artists at the end of the performance.
Supported by
Kathy and Rob Jones
This show is in high demand! If maximum capacity has been reached, you will see "tickets are not currently available" when you click to book. We recommend you check in periodically leading up to and during the Festival for any inventory updates. If you reserved a spot and can no longer attend, please let us know in advance so someone else can enjoy this experience. Contact Patron Services at (858) 550-1010 or [email protected].