DRIVE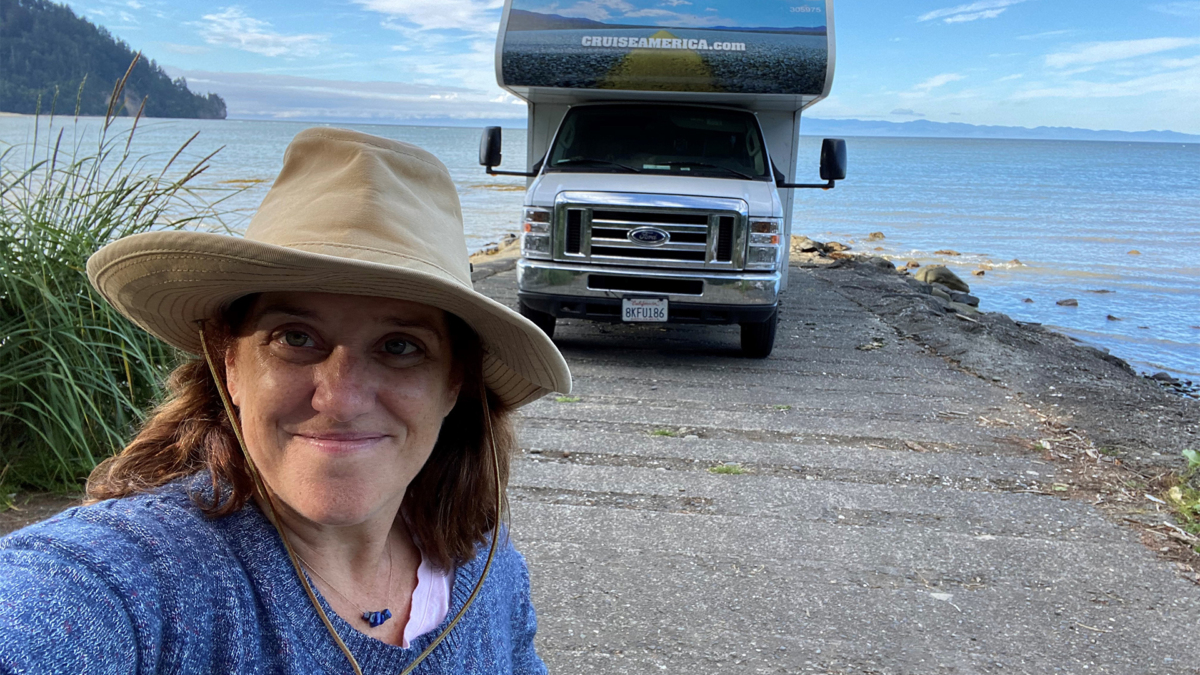 DRIVE is a humorous and heartwarming piece centered around the real-life story of two women's cross-country expedition in their 30-foot RV. Based on Broadway veteran, Sharon Wheatley's (Come From Away) book, this story chronicles a family's pandemic-necessitated adventure into the great outdoors in the summer of 2020.
Supported by
Denise and Lon Bevers
Peggy Ann Wallace and WALLY
—
DRIVE is currently sold out. We'd love to open up more spaces for this interactive performance, so we are exploring options. Please check back soon for updates about ticket availability.While all reserved seats have been booked for DRIVE, you can still experience the performance without a reservation. If you'd like to watch DRIVE, you can show up to any performance time (subject to capacity). You are welcome to bring your own chair. If you reserved a spot and can no longer attend, please let us know in advance so someone else can enjoy this experience. Contact Patron Services at (858) 550-1010 or [email protected].