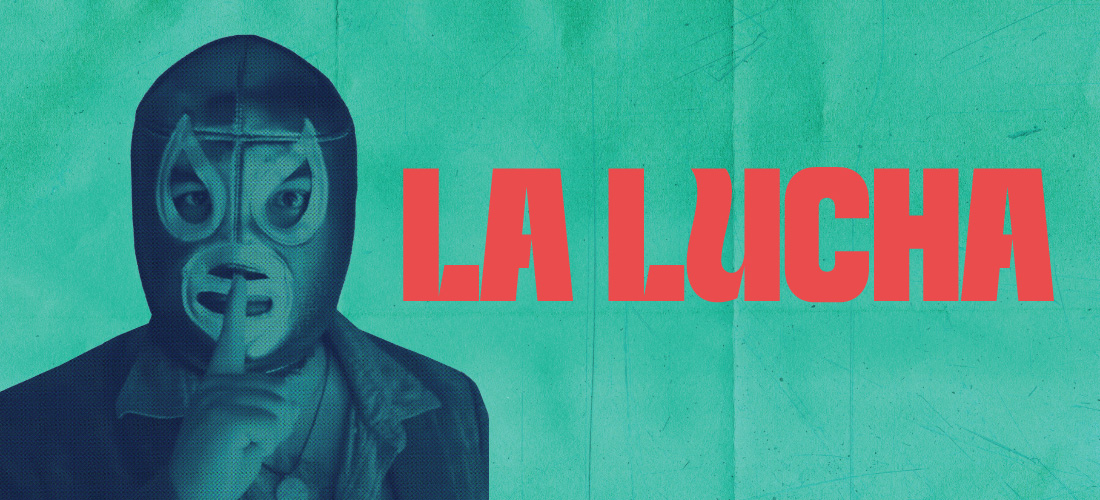 Created by Optika Moderna/David Israel Reynoso
Directed by David Israel Reynoso
Presented by La Jolla Playhouse &
the Museum of Contemporary Art San Diego
Creative Producer: Blake McCarty
Director of Experiences & Activations: Mia Fiorella, La Jolla Playhouse
Director of Production: Jenna Jacobs, MCASD 
FEATURING
Leo Aldair Huerta, Angela Allen, Natasha Baenisch, Brittany Carrillo, Karina Vanessa Flores Cabrera, Russell Clements, America Covarrubias, Fredy Gomez Cruz, Sofia D'Alessio, Elias Enguancho, Serina Estrada, Annalia Galvan, Lu Garcia, Shellina Hefner, Mykaila Istvanyi, Eliana Krasner, Giancarlo Lugo, Valentine Marie, Jillian Mayer, Erica Cherisse Mejos, Jonathan Michel, Kevin Quezada, S. Rii, Analia Romero, Leobardo Rubio, Lorena Santana, Caleb Thomas, Valeria Vega, and Frida Villeda
CREATIVE TEAM
Associate Scenic Designer & Installation Supervisor: Nicholas Ponting
Movement Director: Sol de la Rosa
Associate Director: Lorena Santana
Fight Choreographer & Assistant Director: Rob Najarian
Lighting Designer: Emily Schmit
Video Designer: Blake McCarty
Sound Designer: David Israel Reynoso
Costume Coordinator: Tammy Molenaar
STAFF
Production Manager: Stephanie Kwik
Production Coordinator: Sarin Drew
Production Coordinator: Liam Sullivan
Production Associate: Anton Di Rienzo
Venue Manager: April Bacuetes
Venue Coordinator: Gina Barba
Production Electrician: Megan Mahoney
Sound Technician: Robbie Kowal, Hush Concerts
Headsets and Sound Technology: Hush Concerts
LEAD INSTALLATION ARTISTS
Hsi-An Chen, McKenna Clifford, Keegan Graham, and Duane McGregor
ARTISANS
April Bacuetes, Megan Barahura, Sonya Calderón, Justin Calugar, Paloma Carrillo, Megan Carter, Amy Cho, Jeeheon Cho, Teresa Craven, Jaeonnie Davis-Crawford, Nick Frontera, Elliot Hefner, Glenn Hefner, Joseph Hefner, Shellina Hefner, Dey Ilagan, Jordanna Kasander, Yi-Chien Lee, Christopher Martin, Raphael Mishler, Matt Picon, Ryan Pool, Bob Porter, Julie Porter, Lilia Porter, Emmie Rivera, Cassandra Saldivar, Lorena Santana, Reed Vickerman, Michael Wogulis, and Kurosh Yahyai
Cantina operated by El Comal & Westward Entertainment
SPECIAL THANKS
Amy Ashton, Kelly Bartnik, Sonya Calderón, Justin Calugar, Sarah Crawford, Chance Decker, Becca Duhaime, April Farrell, Arturo Garcia-Sierra, Gabriel Greene, Jay Henslee, Joe Kao, Eric Keen-Louie, Aidan Luzzaro-Braito, Charlie Miller, Jeannine Marquie, Careena Melia, David Mesa, James Patocka, Jacob Sampson, Benjamin Seibert, Reed Vickerman, and the staff and board of trustees of La Jolla Playhouse, and the Museum of Contemporary Art San Diego
This project would not have been possible without additional materials generously provided by Canyon Crest Academy, Coronado Playhouse, Horton Plaza Theaters Foundation, Lamb's Players Theatre, La Jolla Playhouse, Moonlight Stage Productions, Museum of Contemporary Art San Diego, The New Children's Museum, The Old Globe, and San Diego Junior Theatre
LA JOLLA PLAYHOUSE LEADERSHIP
Christopher Ashley, The Rich Family Artistic Director
Debby Buchholz, Managing Director
Eric Keen-Louie, Executive Producer
MUSEUM OF CONTEMPORARY ART LEADERSHIP
Kathryn Kanjo, The David C. Copley Director and CEO
La Lucha is generously supported by US Bank.

---
BIOGRAPHIES
Optika Moderna is a ground-breaking, immersive company led by San Diego's David Israel Reynoso, the Obie Award-winning costume designer for the Off-Broadway runaway hit Sleep No More (Punchdrunk/Emursive). At La Jolla Playhouse, he designed Las Quinceañeras (2019 WOW Festival), Waking La Llorona (2017 WOW Festival), Liz Lerman's Healing Wars (2015 WOW Festival), Digital WOW's Portaleza, as well as to the yellow house, Queens, Tiger Style! and The Darrell Hammond Project. His other regional scenic and costume design credits include The Old Globe, American Repertory Theater, Commonwealth Shakespeare Company, Lyric Stage and Gloucester Stage, among many others. He is the recipient of the Elliot Norton Award in Costume Design and a multiple nominee for the IRNE and BroadwayWorld awards.
The Museum of Contemporary Art San Diego (MCASD) is the region's foremost forum devoted to the exploration and presentation of the art of today. Open since 1941, we welcome all audiences to reflect on their lives, communities, and the ever-changing world through the powerful prism of contemporary art. Between two MCASD locations — one in the heart of downtown San Diego and the other in the coastal community of La Jolla — we showcase an internationally-recognized collection. MCASD's dynamic exhibition schedule features a vast array of media in an unprecedented variety of spaces, along with a growing dedication to community experiences and public programs. As a cultural hub, MCASD seeks to catalyze conversation in our region.
La Jolla Playhouse is a place where artists and audiences come together to create what's new and next in the American theatre, from Tony Award-winning productions, to imaginative programs for young audiences, to interactive experiences outside our theatre walls. Founded in 1947 by Gregory Peck, Dorothy McGuire and Mel Ferrer, the Playhouse is currently led by Tony Award winner Christopher Ashley, the Rich Family Artistic Director of La Jolla Playhouse, and Managing Director Debby Buchholz. The Playhouse is internationally renowned for the development of new plays and musicals, including mounting 110 world premieres, commissioning 65 new works, and sending 33 productions to Broadway – including the hit musical Come From Away – garnering a total of 38 Tony Awards, as well as the 1993 Tony Award for Outstanding Regional Theatre.