La Lucha
April 27

-

June 4

$49 – $69

: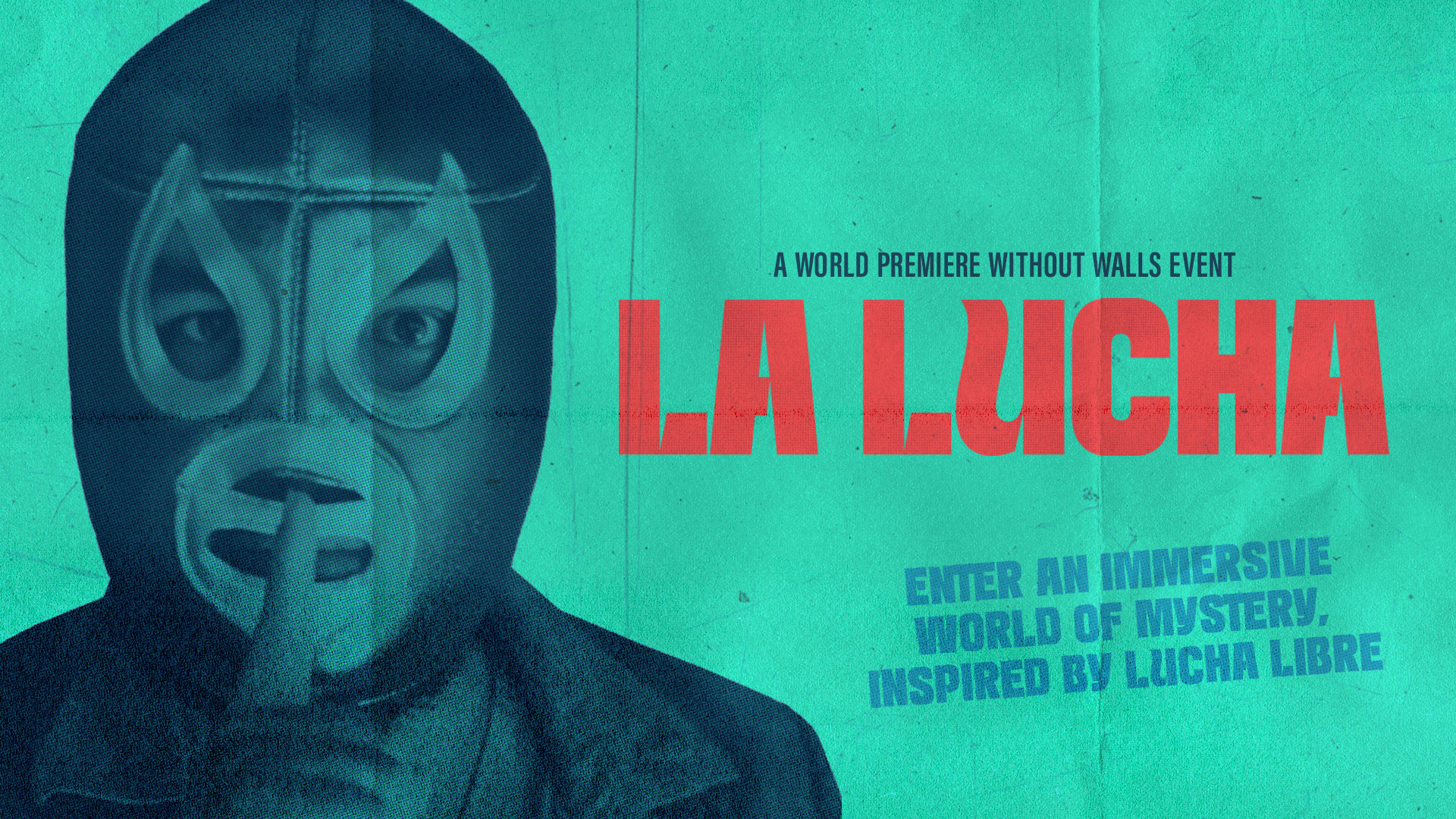 A World Premiere WOW Event
LA LUCHA
Created By David Israel Reynoso/Optika Moderna
Presented in Partnership with the Museum of Contemporary Art, San Diego
Previews April 27 – 30, in tandem with WOW Festival, continuing May 11 – June 4
MCASD Downtown | 1100 Kettner Blvd., San Diego, CA
"This experience deserves to be seen… There's nothing else like it in San Diego."
The San Diego Union-Tribune
Inspired by Lucha Libre, where masked wrestlers captivate audiences – La Lucha transports visitors to a realm of ringside thrills and backstage secrets. Follow one of four mysterious characters into an epic adventure that defies expectations.
Optika Moderna's signature style is back for you to be "guided by unseen hands into a new and unexpected three-dimensional world of discovery" (San Diego Union-Tribune).
As you move through mysterious portals, newfound heroes confront their greatest adversaries. You may find yourself in the middle of the action or at the side of the ring, cheering the death-defying match – either way, you won't want to miss the unforgettable world of La Lucha.
This world premiere immersive theatrical experience is created by Obie Award-winning designer David I. Reynoso (Punchdrunk's Sleep No More). "Over the past three years, [Reynoso] has written, designed and directed three immersive theatrical experiences. The first two, Waking La Llorona and Las Quinceañeras, were sold-out smashes at the box office." San Diego Union-Tribune
La Lucha has been listed by No Proscenium as one of the most anticipated new works of 2023: "The company never fails to elicit wonder with beautifully crafted experiences that leverage Reynoso's well-honed aesthetic and Mexican heritage… A new Optika Moderna warrants a visit to San Diego all on its own, but lucky for all of us this will be running concurrently with the Without Walls festival, which is bound to have a few more treats for immersive fans. We'll definitely see you there."
In the Press

Supported in part by



___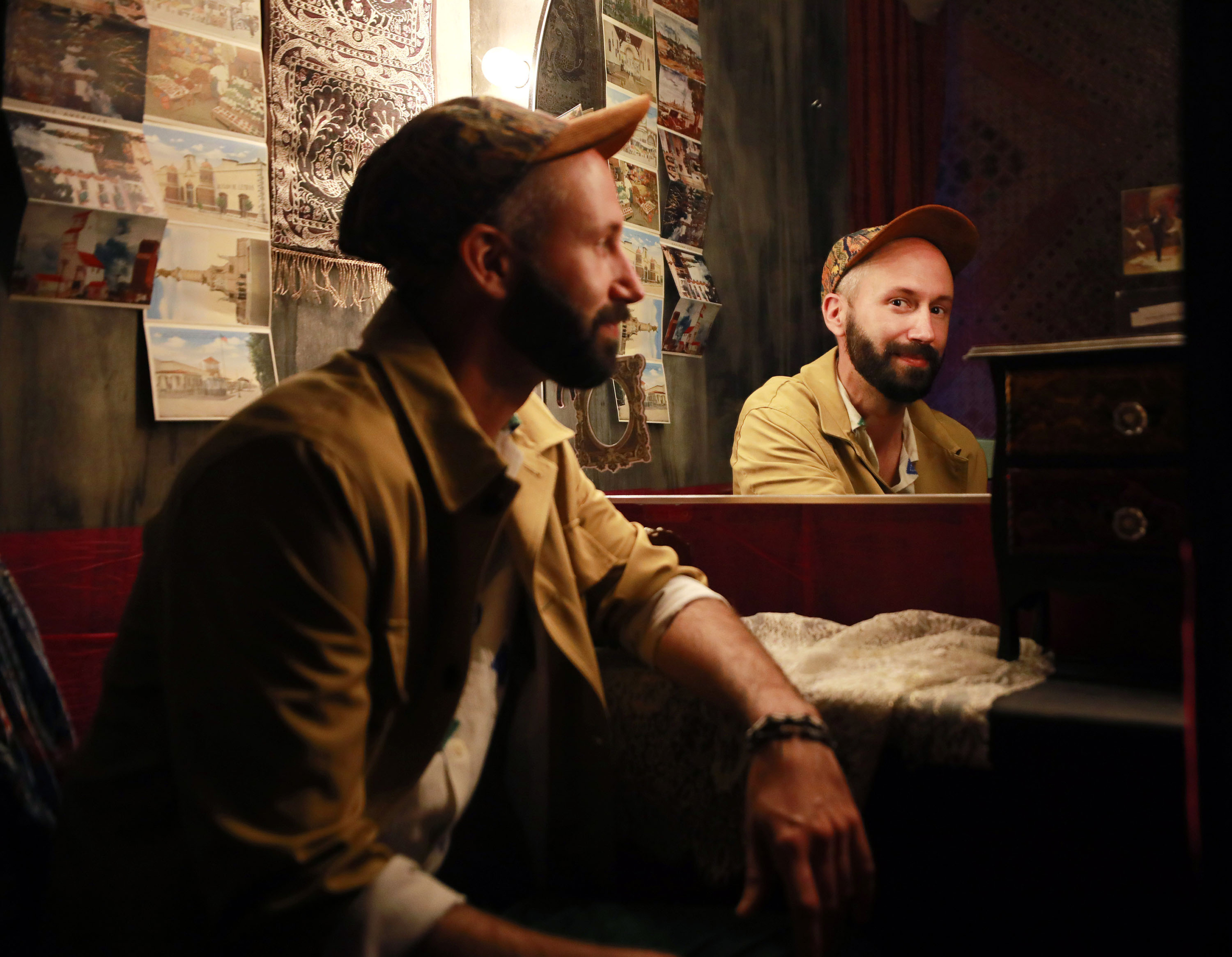 Optika Moderna is a ground-breaking, immersive company led by San Diego's David Israel Reynoso, the Obie Award-winning costume designer for the Off-Broadway runaway hit Sleep No More (Punchdrunk/Emursive). At La Jolla Playhouse, he designed Las Quinceañeras (2019 WOW Festival), Waking La Llorona (2017 WOW Festival), Liz Lerman's Healing Wars (2015 WOW Festival), Digital WOW's Portaleza, as well as Queens, Tiger Style! and The Darrell Hammond Project. His other regional scenic and costume design credits include The Old Globe, American Repertory Theater, Commonwealth Shakespeare Company, Lyric Stage and Gloucester Stage, among many others. He is the recipient of the Elliot Norton Award in Costume Design and a multiple nominee for the IRNE and BroadwayWorld awards.
The Museum of Contemporary Art San Diego (MCASD) is the region's foremost forum devoted to the exploration and presentation of the art of today. Open since 1941, we welcome all audiences to reflect on their lives, communities, and the ever-changing world through the powerful prism of contemporary art. Between two MCASD locations — one in the heart of downtown San Diego and the other in the coastal community of La Jolla — we showcase an internationally-recognized collection. MCASD's dynamic exhibition schedule features a vast array of media in an unprecedented variety of spaces, along with a growing dedication to community experiences and public programs. As a cultural hub, MCASD seeks to catalyze conversation in our region.