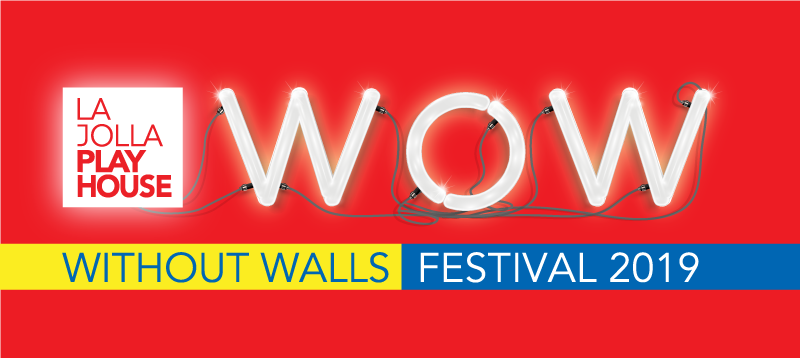 SAVE THE DATE
OCTOBER 17 – 20
LA JOLLA PLAYHOUSE 2019 WITHOUT WALLS (WOW) FESTIVAL TO TAKE PLACE AT
ARTS DISTRICT LIBERTY STATION
Fourth Biennial Festival Will Once Again Offer
Four Action-Packed Days of Immersive and Site-Based Work
in Exciting New Urban Location!
La Jolla Playhouse is pleased to announce the dates and location for its fourth biennial Without Walls (WOW) Festival of immersive and site-based work. The 2019 WOW Festival will take place October 17 – 20 at ARTS DISTRICT Liberty Station, in partnership with the NTC Foundation.
Like previous WOW Festivals, the 2019 event will showcase multiple performances by acclaimed local, national and international artists, as well as a selection of family-friendly offerings, occurring simultaneously throughout the weekend. A complete roster of artists and projects will be announced in the coming weeks. Check back for tickets and information at LaJollaPlayhouse.org.
The 2019 Without Walls Festival is supported in part by The James Irvine Foundation and The Wallace Foundation and The Lila Wallace Foundation.
» Learn more about Without Walls here
» Want to be the first to know more about this year's festival? Sign up here!