Don't Mess with Auntie!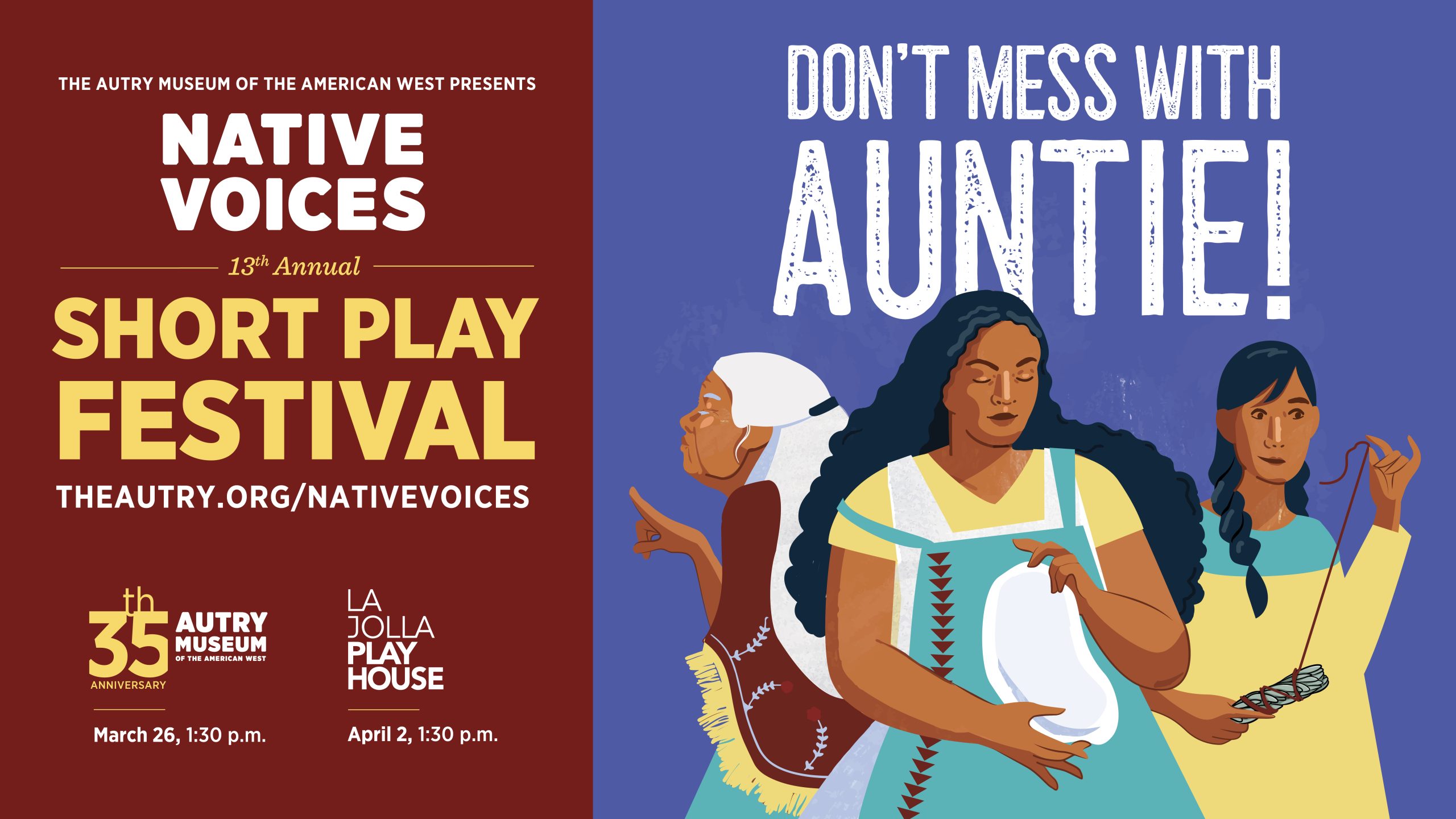 The Playhouse and Native Voices invite you to celebrate the matriarchs in our lives. Join us for an afternoon of short plays inspired by the warrior women we affectionately call "Auntie"! No one shapes us more in our communities than our women—our identities, our values, our tastes in food have all been cultivated by their strong hands and minds. And, in our Native communities, the list of those who rear us extends far beyond that westernized "nuclear family."
Featuring plays by Lara Annette (Minnesota Chippewa Tribe and Red Lake Nation of Chippewa), Jennifer Bobiwash (Mississauga First Nation), Lee Cataluna (Native Hawaiian), Claude Jackson, Jr. (Gila River Indian Community), Alan Kilpatrick (Cherokee), and Maddox Pennington (Cherokee).
Sunday April 2, 1:30pm
Free to attend, reservations required
This event has reached capacity. Please provide your name and email and we will contact you if more seats become available!