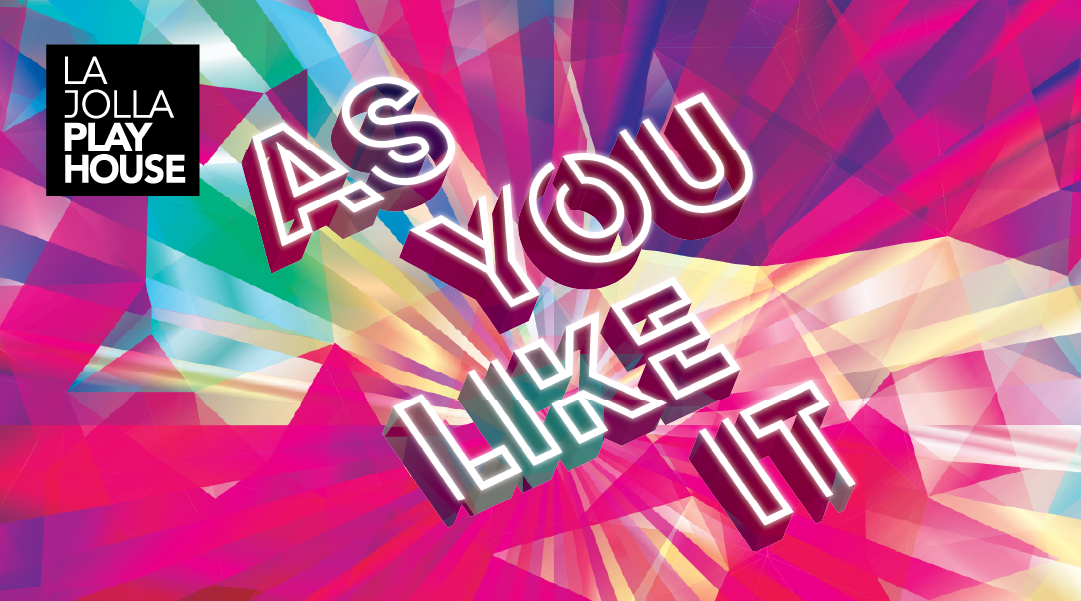 Gender-ful Night Out at the Playhouse
Tuesday, December 6, 2022
6:00 pm – Food + Drink
6:45 pm – Artistic Chat
7:30 pm – Performance of As You Like It

BUY TODAY
Tickets: $50
Includes show ticket, pre-show food and drinks. RSVP by Tuesday, November 29 to secure your seats.
For up-to-date information regarding COVID-19 safety procedures, please visit our Covid Safety Page.
Two days before you attend, you will receive an email with ticket pick-up and event details.
Covid-19 Safety
Parking
---
Oh, What A Gender-ful World
As You Like it
By William Shakespeare
Co-Directed by Christopher Ashley and Will Davis
Produced in association with Diversionary Theatre
The original rom com, wild with love and high on joy
In Shakespeare's classic romantic comedy, Rosalind and Orlando meet by chance in court and have an immediate connection. When they are both banished, fate brings them together again in the Forest of Arden. Far from the restrictions of court life, we find ourselves in a vibrant new world, where identities can be fully explored and romance can blossom in multiple forms.
Brought to vibrant life by a cast of trans, non-binary and Queer performers, Christopher Ashley and Will Davis's re-imagined As You Like It is a celebration of the limitless possibilities of love and humanity.
This bold and beautiful production inhabits a wonderful, 'gender-ful' world – a sensuous place that embraces the full spectrum of gender possibilities. Evoking the heady experience of falling in love, and underscored by heart-thumping live music, there are no boundaries in As You Like It, just endless complexities, infinite love and the joyful expression of true selves. Love is in the air!